Surf Instructor Courses in Pembrokeshire, UK | Beach Lifeguard Courses Pembrokeshire, Wales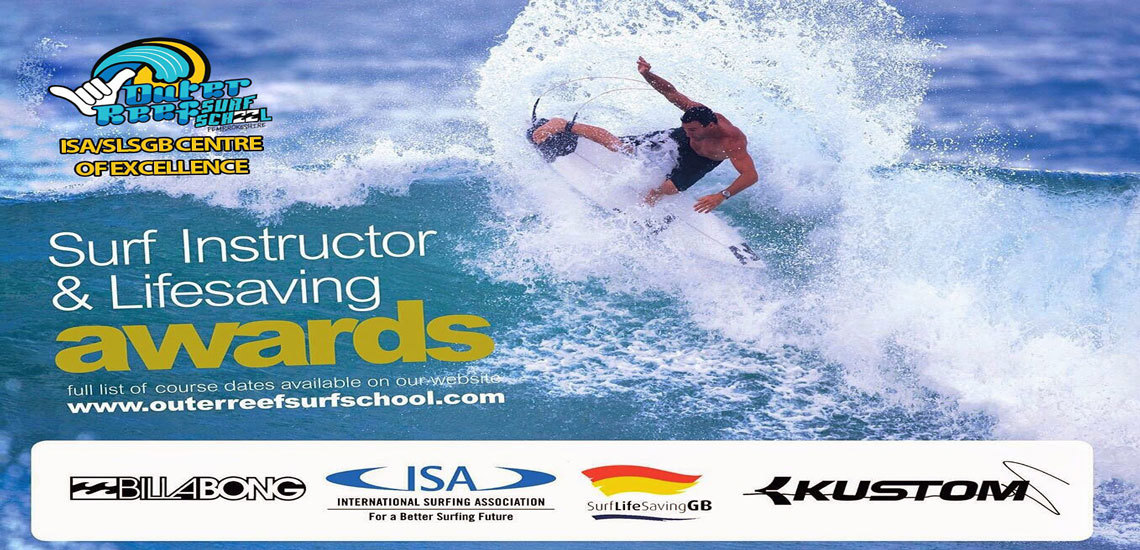 Surf Instructor Courses in Pembrokeshire, UK | Beach Lifeguard Courses Pembrokeshire, Wales
Surf Instructor Courses in Pembrokeshire, UK | SLSGB Beach Lifeguard Courses Pembrokeshire,
Welcome to the leading ISA & SLSGB Surf Training Centres in Wales.
Surf Instructor Courses In Pembrokeshire, Wales & The United Kingdom of Great Britain & Northern Ireland. Learn to teach surfing & travel the world with the ISA Surf Instructor Course, the only International Accredited Surf Course Award.
The ISA is The International Surfing Association is the Authority for Surfing, Body boarding & Stand Up Paddle boarding.Outer Reef Surf Centre beach lifeguard training school is based on the Welsh coast in Pembrokeshire, but also operates in France, Spain, Morocco and Indonesia and due to being one of the only training centres in the UK to have a mobile unit, we can deliver these ISA qualifications and lifeguard training anywhere in the UK and worldwide. 
You can undertake either your ISA level 1 or level 2 surf instructor course or Flat water SUP instructor courses from our awesome coast side base in Pembrokeshire, Wales. Set on a stunning stretch of coastline, there's probably no better spot to undertake your training and take the first steps towards becoming an ISA qualified surf instructor.
Click Here to see Instructor Training Calendar
Click Here To Book The Surf Instructor Course
Beach Lifeguard Courses Pembrokeshire, Wales
Prerequisites
There are a couple of prerequisites to you signing up to either of the ISA surf courses on offer - clearly, you'll need to be able to surf! - you'll need:
A current Beach Life Saving Qualification acceptable to both the ISA 
At least two years of real and personal surfing experience.
Surf Coach Qualification Rates
ISA/Surfing Level 1 Surf Coach Award - £275 per person
ISA Level 2 Surf Coach Award - £350 per person
ISA flat water SUP coach award - £275 per person
SLSGB Beach Lifeguard & ISA Surf Coach Level 1 - £465 per person (Combined course package)
SLSGB Beach Lifeguard & ISA Surf Coach Level 2 - £495 per person (Combined course package)
SLSGB Surf Coach Safety Rescue and ISA level 1 - £465
Transfer from BSA Surf Coach Awards to ISA - £150 per person
Student Discounts available call 01646 680070 for details.
We can arrange accommodation for you.
(All courses are subject to availability)
Click Here to see Instructor Training Calendar
Click Here To Book The Surf Instructor Course