BEGINNER & INTERMEDIATE SURF WEEKENDS IN WALES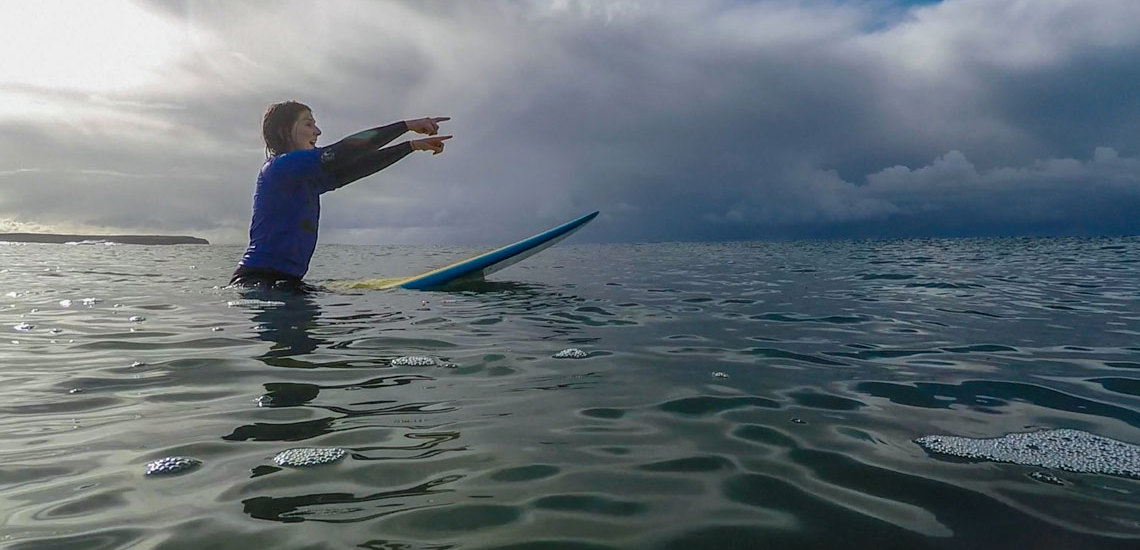 BEGINNER & INTERMEDIATE SURF WEEKENDS IN WALES
Our popular ladies only surf & paddle boarding retreats in Pembrokeshire are a fantastic opportunity to learn to surf or improve your surfing in a relaxed fun environment with other like-minded girls... no pressure at all!
Come on your own or with friends, and learn to surf & paddle board in a safe and friendly environment with our ISA qualified coaches.
When you are not in the waves you can try some of our other activities such as Stand up Paddleboarding, explore the stunning beaches on your doorstep, hang out in the good company and enjoy your time away.
We had some great feedback from 2018 & this is one of our favourites, we can't wait to make 2019 even better!

"What.An.Amazzzzzing.Weekend!!  It was just fabulous fabulous fabulous.  The instructors were really great, really encouraging, I was really delighted with them and all their help. I have a pain in my face from smiling and laughing so much, often for no other extraordinary reason other than being in the sea.  My soul feels nurtured and revitalised, I am so grateful."

2019 DATES:
17-19 May
7-9 June
13-15 Sept

LOCATION:  Pembrokeshire-Wales
Price £195 per person including Transport to & from the beach to your accommodation (Sharing an ensuite twin room)*
*Coming solo?  No problem lots of ladies do

INCLUDES:

3 beginner surf lessons with our Surf coaches including the use of board and wetsuit
Yoga for surfers class

2 nights Accommodation at Gupton Farm House (shared twin room*) we don't cater but you can bring food to the farmhouse has amazing kitchen facilities for making Breakfasts etc...
Beach transfers

Welcome drink
Group table reservation at one of our favourite restaurants on Saturday night
our team are always on hand all weekend to help you make the most of your time at the beach!

Photographs of you surfing in an online gallery to download

A lovely warm Outer Reef hoodie to take home

*solo travellers can book a twin room and we will match you with a fellow surfer to room share or if you prefer to choose the single occupancy room option.
Optional Extras:
Spa treatments and massage

SURFING:

You will be learning to surf with our top ISA qualified instructors in our girls only Surf sessions – your tuition includes the rental of a surfboard and wetsuit. We will cover the basics of learning to surf including how to position yourself on the board, catch waves and how to tide it and importantly how to understand the conditions and stay safe in the water.
We will surf at either Freshwater West, right next to our surf centre, or one of the nearby beaches depending on the conditions.
If you have already taken beginner surf lessons then check out our improver weekends. They are held on the same weekend so that you can come and enjoy a weekend with friends who are learning for the first time!  If you are not sure what level you are then please do drop us a line for a chat and we can advise you.

HOW TO BOOK:
Booking is easy, use our booking system the PayPal buttons below to choose your weekend and transport option and make your payment.
Once we have received your booking payment we will then email you a booking confirmation with all the information that you need about the weekend plus some booking questions from us to complete.  If you are booking with a friend but paying separately please let us know so that we can make sure you are sharing with one another if you choose the twin room option.
We love questions so any queries, thoughts or worries just let us know and we will do our best to help.
Best regards from all of the outer Reef Surf Crew