OUTER REEF SURF SCHOOL PEMBROKESHIRE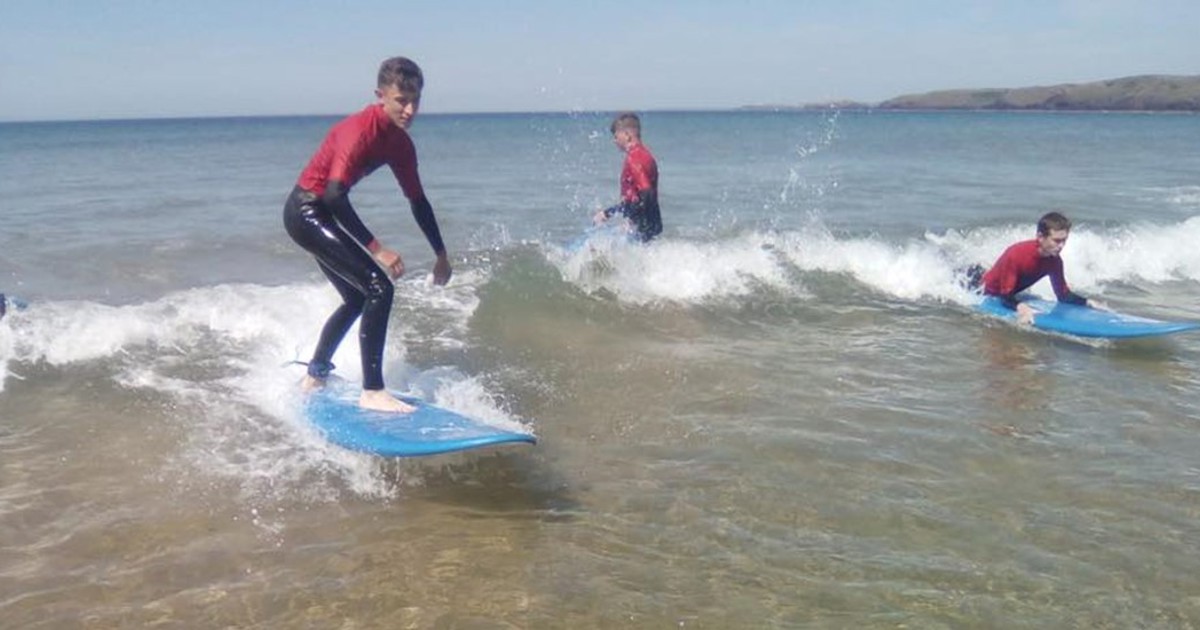 Outer reef Paddleboarding Club is a fun filled, safety informed program designed for 5-15 year olds.
It's a fun & safe way to learn to surf & paddleboard (Sup). Our programs run after school every night for Juniors & secondary schools & on Sunday every weekend throughout the holidays. Our club participants get an awesome package it includes the use of surf & paddle boards, wetsuit, rash vest, FREE!! club hoodie or a T-shirt. 15% off in selected surf Shop in Pembrokeshire & third party insurance.

The Board Riders Surf & Paddleboarding Club (Grom Club ) is part of a foundation of Pembrokeshire Sports Development & Outer Reef to create a pathway for junior paddle boarding & surfing in our country Wales󠁧.  It is widely regarding as the one of the best junior sports program in the country along side the likes of Foot ball and other Foundation programs. We been running it for over 10years with over 3000 Junior participants!

The idea of the club is to get local children involved in the sport of surfing & paddle boarding & are supported in a safe, non-competitive and inclusive program.  With beach games that are aimed at improving co-ordination and social skills, theory components that introduce the kids to oceanography, weather conditions and wave types and practical skill sets to learn, the kids are nurtured with a holistic approach to surfing in mind. The program has 5 levels starting at 1 for the absolute beginners and focuses on water safety and the basics of catching a wave and standing up, right through to Level 5 where the SurfGroms are paddling in & taking off on 4-6 foot waves and doing manoeuvres.

If you are looking for something safe, fun and educational for your kids to do. Look no further you have found it here!! Sign up online by clicking the button below or call us if you need more information.

***Please note: When registering for our SurfGroms program, you will be required to become a member of the club, this will incur a £10 Membership fee for the Season beginning 1st March 2018 and ending 31st February 2019. This membership is included in the price of the program.
You will be charged at point of purchase on this website & places are limited.