Young Surfer of the Season: Maisie Head
We would like to thank Maisie for her enthusiasm and progress this year with our after school program and Sunday Surf Clubs. Learn more about her experience and her advice for kids thinking about joining one of our clubs.
Outer Reef has been teaching young people to surf in Pembrokeshire for 25 years. Every week, we welcome young people from across the county to our after school and Sunday surf clubs - and every week, we are impressed with their enthusiasm and commitment - come rain or shine (or howling onshore wind). These young people are unstoppable!
Maisie Head, from Greenhill school in Tenby joined the Outer Reef after school surf club in June - surfing most weeks right through until November! In Maisie's words, "My favourite part about coming to the club is hanging out and meeting new friends and learning new skills in the water with experienced and very friendly instructors".
"I've learnt a lot from coming to the club this year like how to surf, paddleboard and how to do cool tricks whilst surfing like 180°s which are my favourites".
We know that coming to your first ever surf lesson might seem a little scary but Maisie sets a good example and says, "To someone who's a bit nervous about joining the club next year I would say - Go straight in, join in, listen to the instructors who are really supportive. They help you if you need it but also push you if you can do it. You will really have a good time so don't doubt yourself!"
Maisie's mum says "It's been so lovely to see Maisie trying something new. She has come home buzzing with excitement after every session. We are looking forward to seeing her back in the water next year".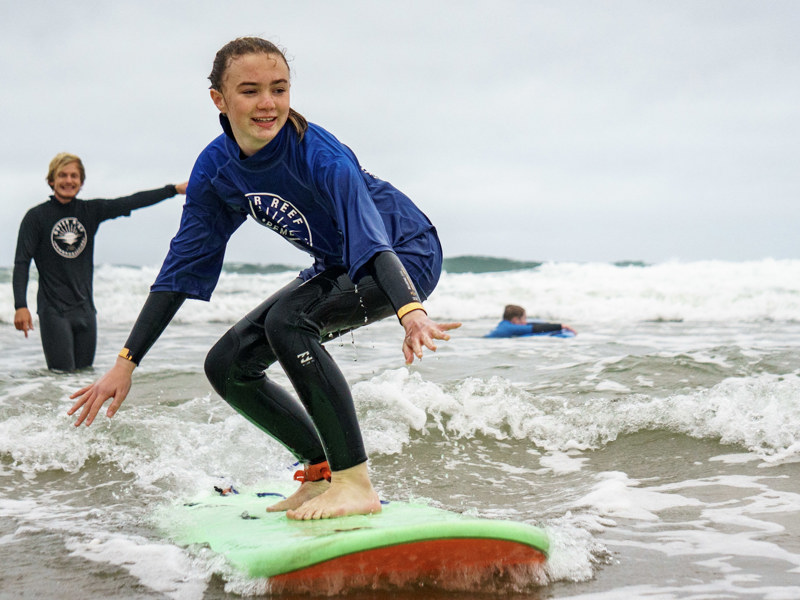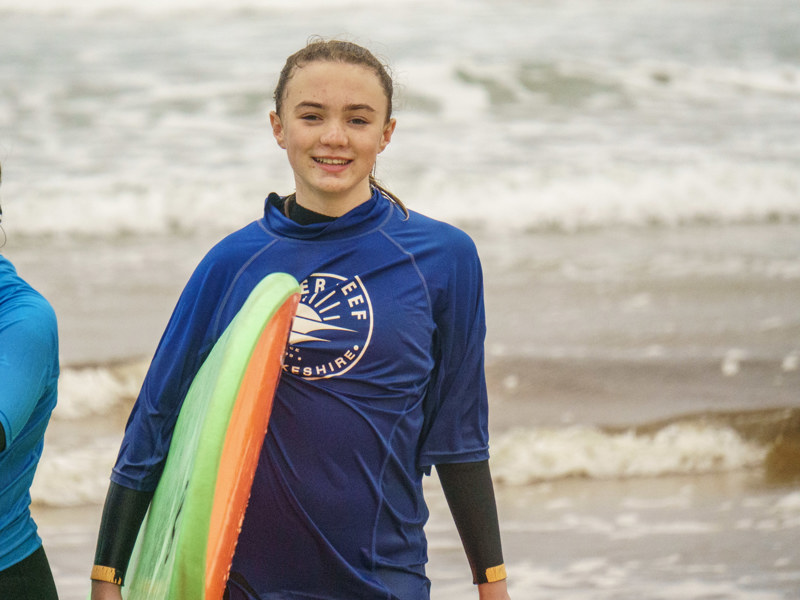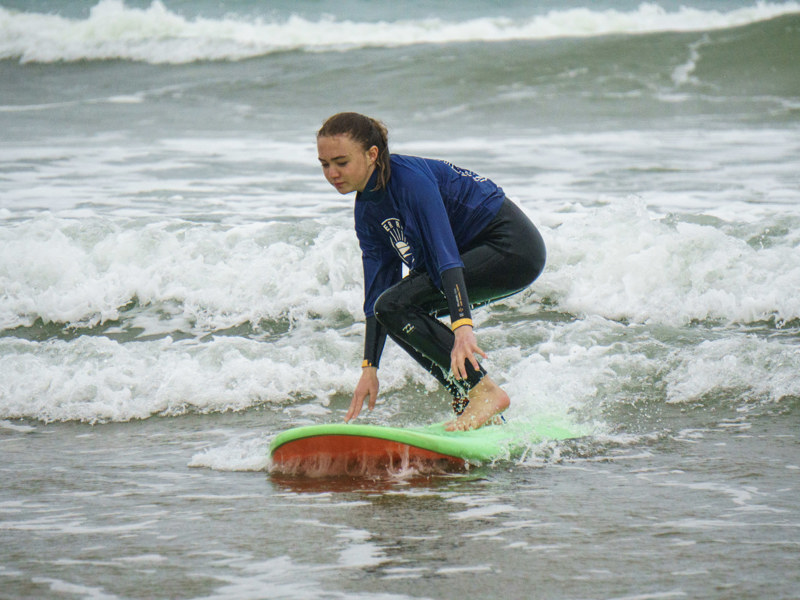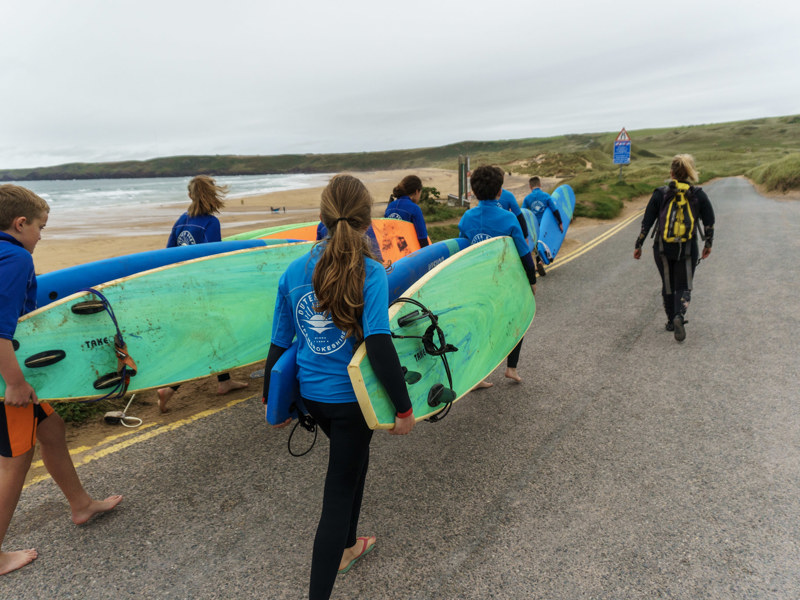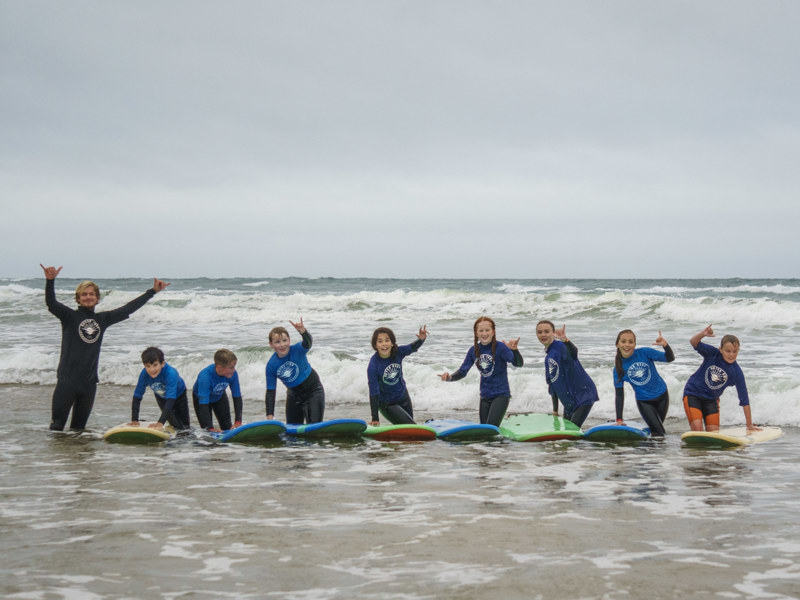 We look forward to having Maisie and friends, along with all the other young people we have worked with back next year too!