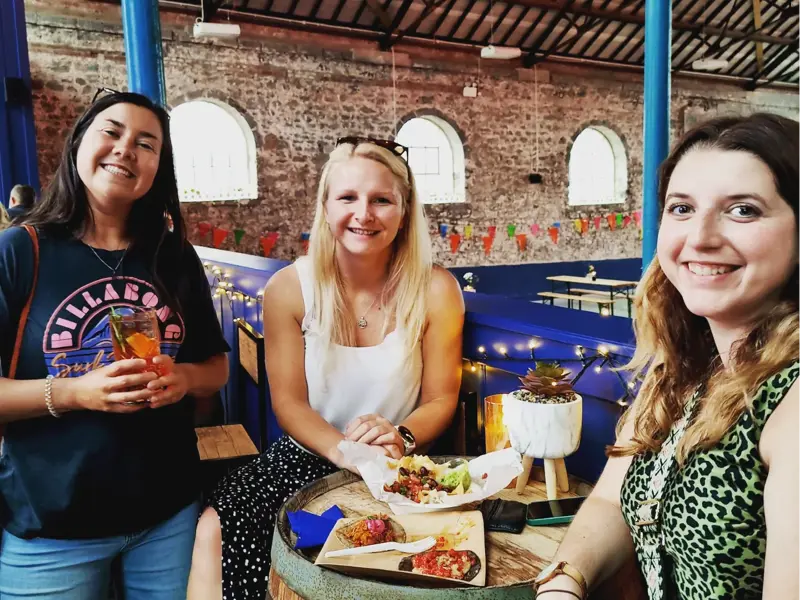 Hey Salty Sisters!
WoW
What an incredible turn out for Apéro Night!!
It was fantastic to meet you all in such a great atmosphere (and the tasty Mexican food and fresh cocktails were a bonus).

We really had a lot of fun chatting about our own personal experiences in the ocean and how we would all like to progress and gain more confidence through the group.

We loved meeting you all and really look forward to getting to know each of you as the Salty Sisters grow.

We wanted to thank you all for joining us on this exciting new path to building an amazing group of local water women to smile, laugh and enjoy all the incredible beaches and water ways we have on our doorstep.

This social club is for you and your ideas and feedback are always welcome.
We aim to bring together like minded souls so your ideas and goals can be achieved throughout your time with the Salty Sisters.
NEW NEW NEW
Salty Sisters
Hey Sisters, We have a new webpage to keep everyone up to date along with information to send to any friends or family who is interested in the Salty Sisters.

What's Next Salty Sisters??
Well it's sure starting to feel like September is here, the sun is still shining, the tourists are starting to thin out but best of all... its WAVE SEASON!!!

And our first EVER Salty Sisters Surf Session is just a short time away.

The first session will be on the 17th at Freshwater West from 10am and the following session at the same beach will be on the 24th.

If you'd like to secure your spot on our session please follow the link