Come Paddle Boarding in Pembrokeshire
Pembrokeshire Paddle Boarding School
Group SUP Lessons
Enjoy learning to Stand Up Paddle Board (SUP) in a group lesson with our certified professional Pembrokeshire Paddle Boarding instructors. Our Sup instructors will inspire you with the confidence, motivation, and knowledge needed to enjoy paddling in beautiful Pembrokeshire Coastline
Multi-Day SUP Lesson
Enjoy a multi-day Stand Up Paddle (SUP) experience with a certified professional Sup instructors. Start at your current skill level and let us help you develop your Stand Up Paddle technique.Our surf instructors will inspire you with the confidence, motivation, and knowledge needed to enjoy paddling in beautiful Pembrokeshire Coastline
Pembrokeshire Paddle Boarding School
Tour the coastline by sea, following some of the most beautiful coastal paths Pembrokeshire has to offer!
Open every day
Pembrokeshire Paddle Boarding School Run Lessons Every Day
Pembrokeshire Paddle Boarding School, learn at your own pace with your own surf instructor is the best way to develop existing skills or be introduced to new ones & to the sport of kings on the Pembrokeshire coastline.
Come & Exploring The Pembrokeshire Coast With Pembrokeshire Paddle Boarding School
Pembrokeshire Paddle Boarding School

Paddle Boarding Courses at Barafundle Bay In Pembrokeshire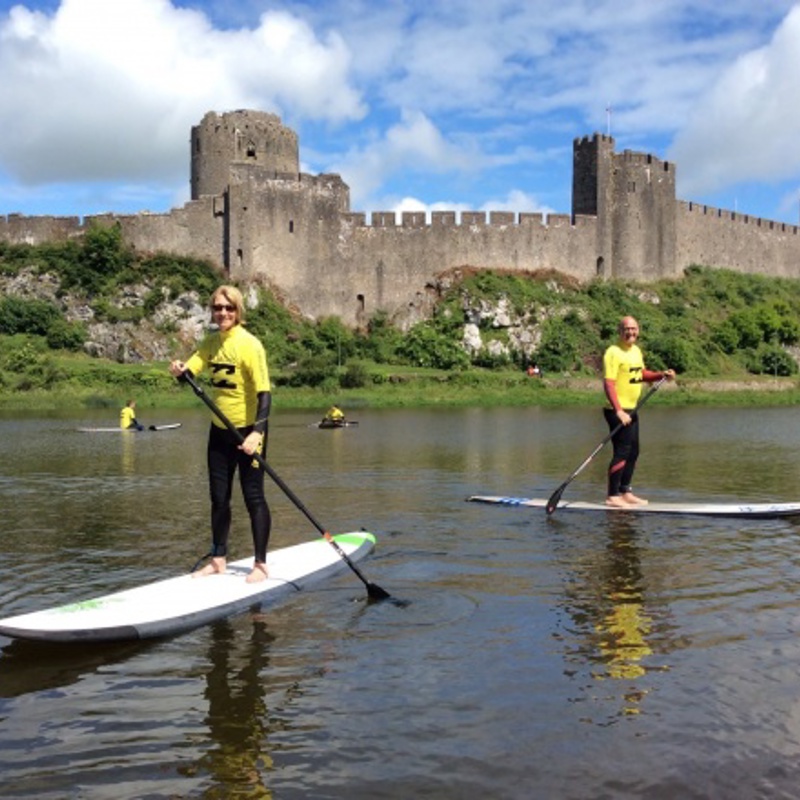 Paddle Boarding at Pembroke Castle In Pembrokeshire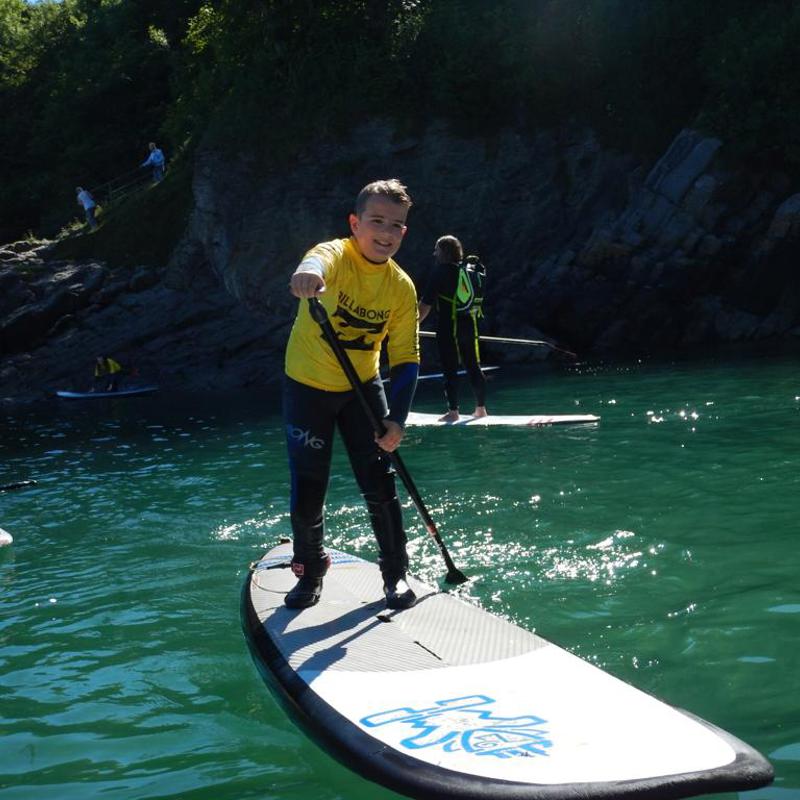 Paddle Board To Cresswell Quay In Pembrokeshire, Wales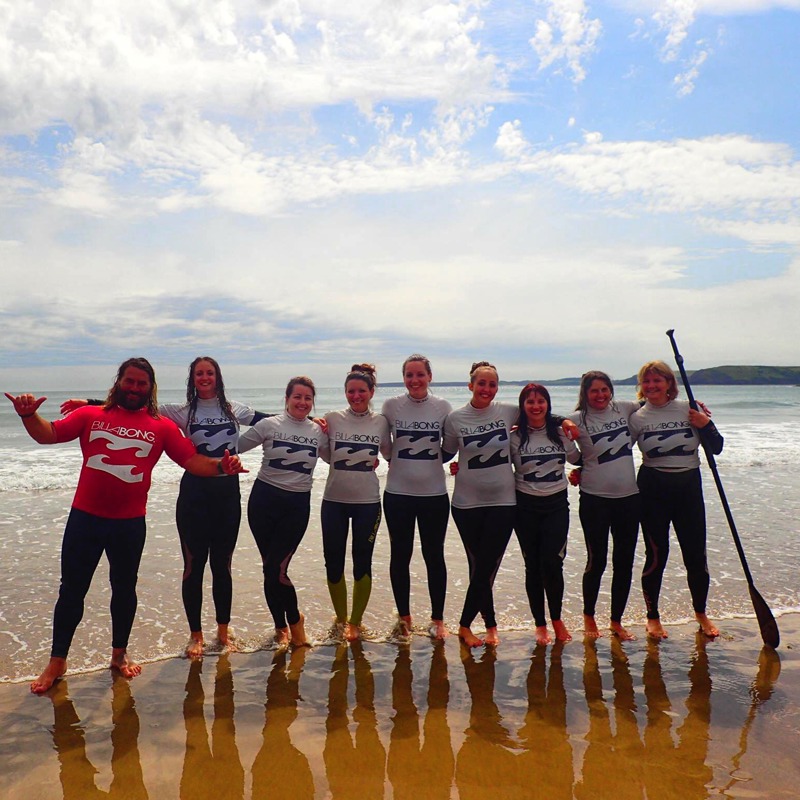 Pembrokeshire Paddle Boarding School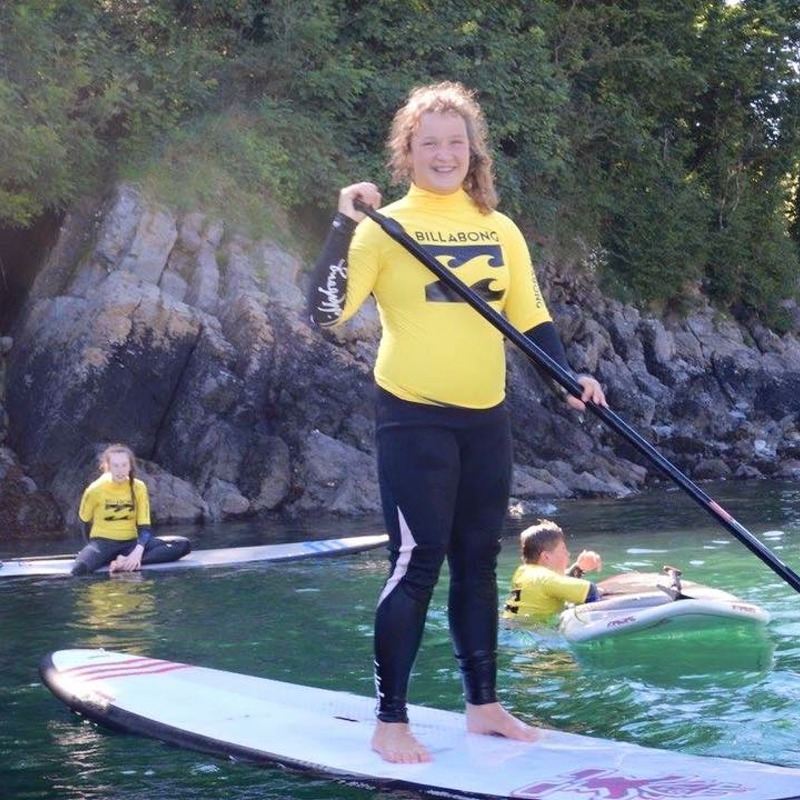 Pembrokeshire Paddle Boarding School
Pembrokeshire's Secret Bay
Pembrokeshire Paddle Boarding School
ABOUT OUR GUIDED SUP TOURS
Very easy
No crowds
Top quality equipment provided
Photo of your tour can be arranged
Price per person £40
Price per person £40 includes: 2 hours guided tour, all equipment provided, fully qualified & insured guides
WHY CHOOSE PEMBROKESHIRE STAND UP PADDLE BOARDING TOURS?
It took us years of exploring the coast to discover the beautiful location. The routes we created are totally unspoiled and fully of Hidden wonders that make our tour completely unique experience.
ISA SURFING & PADDLE BOARDING IN WALES
We are also the only ISA training centre of excellence in Wales and train instructors from many water sports centres throughout the UK and Europe. Training surf coaches, Sup instructors & Beach lifeguards.
PEMBROKESHIRE PADDLE BOARDING
We have also received awards for having a sensitive approach to recreational activities in Pembrokeshire Coastal National Park.
WHAT ABOUT THE CONDITIONS
Pembrokeshire has a unique coastline which provides almost perfect conditions most days, if they're not perfect we can re-arrange your booking and make sure that your adventure is as magical as it should be.
"The whole tour was incredible such a beautiful peaceful place & the colours from the sunlight in the caves were absolutely brilliant. Dean was a really helpful & an excellent guide" Relaxing or adventurous you can have it all we'll take you on an otherwise untouchable section of our coastline far from any signs of inhabitation. As you paddle, the natural beauty of rock formation & imposing caves is so breathtaking your feel as if you have left the real world behind you.
WE'LL PROVIDE:
A friendly and fully qualified ISA guide
Wetsuit and the stand-up paddle board
Safety Equipment
YOU'LL NEED TO BRING:
Towels
Swimwear
Sun tan lotion
Warm clothes to change into after the session
WHEN AND WHERE?
Twice daily sessions – Venue can change due to weather but we run our sessions all over Pembrokeshire
Morning outings start at 9:45am
Afternoon outings start at 1:45 pm
How much does it cost? £40
Parking at the venue, Our staff will take your details and look after your keys then show you where to go from there.
WE WILL GIVE YOU A:
Brief theory & safety covering the sea / river, weather & local sites
SUP equipment
Stance and Balance
Paddling styles
Paddle strokes & techniques
Board control & steering
Paddle and board stability
Once you have learnt the SUP basics you can progress onto the river tours or wave surfing lesson.
WE ARE ALSO AN ISA TRAINING CENTRE
We are also the only ISA-Surfing GB training centre of excellence in Wales and train instructors from many water sports centres throughout the UK and Europe. Training surf coaches, Sup instructors & Beach lifeguards.

We have also received awards for having a sensitive approach to recreational activities in Pembrokeshire Coastal National Park.
Stand up paddle boarding is one of the fastest growing watersports in the world. We are one of the first schools in the UK to teach stand up paddleboarding and we are the only ISA training Centre in Wales. Our Sup coach Dean Gough, who is a UK Team rider & Ambassador for Star Boards & Red Paddles has been a true water man for over 30 year and travels all around the world training up Beach life guards, Surf & Sup instructors for the ISA. We are one of the only ISA Accredited Stand Up Paddleboard school in the UK.
Wales is one of the best locations to discover this new exhilarating experience. Stand up paddleboarding has origins in West Africa and in Polynesia and people are paddling on rivers, lakes, and oceans all over the world. Stand up paddle surfing is just one small discipline of the sport with the fastest growing areas being on lakes, estuaries and rivers with individuals paddling recreationally, downwind or racing.
In fact, we are so convinced that you will take to stand up paddleboarding at Outer Reef Surf School, we guarantee you will be paddling by the end of your very first lesson! Who could say fairer than that? We would love to introduce you to this amazing new way of enjoying Pembrokeshire's stunning inlets & estuary or even in the ocean. Wales & the UK is set to become world famous for stand up paddleboarding too, so get down here and take part in this incredible experience!
The ISA's International Surf Stand-Up Paddleboard (SUP) Instructor Accreditation Program is designed to develop the skills, knowledge and abilities of these individuals who wish to try and master the SUP.
WHAT IS STAND UP PADDLE BOARDING?
The main thing that makes this different to surfing is the fact that you stand on the board and have a paddle to propel yourself along the coast. Stand up Paddle Boarding is often shortened to SUP as it makes it easier to say. The boards are generally much bigger than a surfboard, ranging from 8ft in length! SUP has taken off around the world since it started to hit the media in 2003. So what are you waiting for? Book your Sup adventure today with Outer Reef Surf & Sup School and find out about this awesome sport.
WHY SUP?
If you have only just heard of this new craze or if you have been thinking of trying it for a while then don't delay…come on down and have a play. Paddle Boarding is great fun and is fast to pick up. If the sea has run out of waves then this is perfect for an adventure along the Pembrokeshire coast. At Outer Reef we aim to make sure you feel at home on your board within the first session and you will undoubtedly get a unique view of Wales' coastline!
WHY SUP WITH US?
We are passionate and enthusiastic about what we do. We take the time to make sure that although you are within a group environment everyone gets individual attention. And if you need it we can make a bespoke Paddle Boarding experience just for you or your group.
WHAT ABOUT KIT?
So if you fancy having a bit of a paddle about we have everything you need! We have full wetsuits, paddle boards and of course some paddles. Our SUP coaches always carry a first aid kit in a bag so if you need to take anything with you this is no problem. The only thing you will need is your swimwear, a towel and maybe some sunscreen!
HOW WE ROCK?
You will meet a member of our SUP coaching team at the beach or harbour. From there they will take the time to find out if you have paddled before and what we are planning to get up to in the session.
Our SUP adventures will be broken down into a few parts; learning a few skills, then getting out and about on the Pembrokeshire coast. The most important thing we will do is have some serious fun!
You will have a member of our team there alongside you, to help you get going and improve your technique.
With an intimate knowledge of the Pembrokeshire coast, your coach will guide you on an unforgettable adventure.
PADDLE BOARDING LOCATIONS?
We use many locations on the beautiful Pembrokeshire coast. We will generally start off in Stack Pole harbour to get your skills up and then go out and explore the Welsh coast. If you have been out before with us, we could start from a beach instead (weather conditions allowing). This activity is controlled by what the wind,swell and tide is up to. Most Paddle boarding tours start at StackPole then we head along the south Pembrokeshire coast, exploring hidden caves and beaches.
ABOUT OUR INSTRUCTORS
All our team are fully qualified ISA surf & Stand up paddle boarding coaches & beach lifeguards who will run you through the first stages of learning how to surf in Pembrokeshire.

We will introduce you to the equipment, how to surf it and how to catch a wave. Safety is a big factor and you will be shown good awareness of your surroundings, whilst at the same time, we can guarantee you will have a great time at some of the most beautiful beaches in Pembrokeshire.
Paddle boarding tours around Tenby & The Pembrokeshire Coastline
Paddle Boarding Lesson Tenby, Pembrokeshire