Surfing Lessons In Pembrokeshire, Wales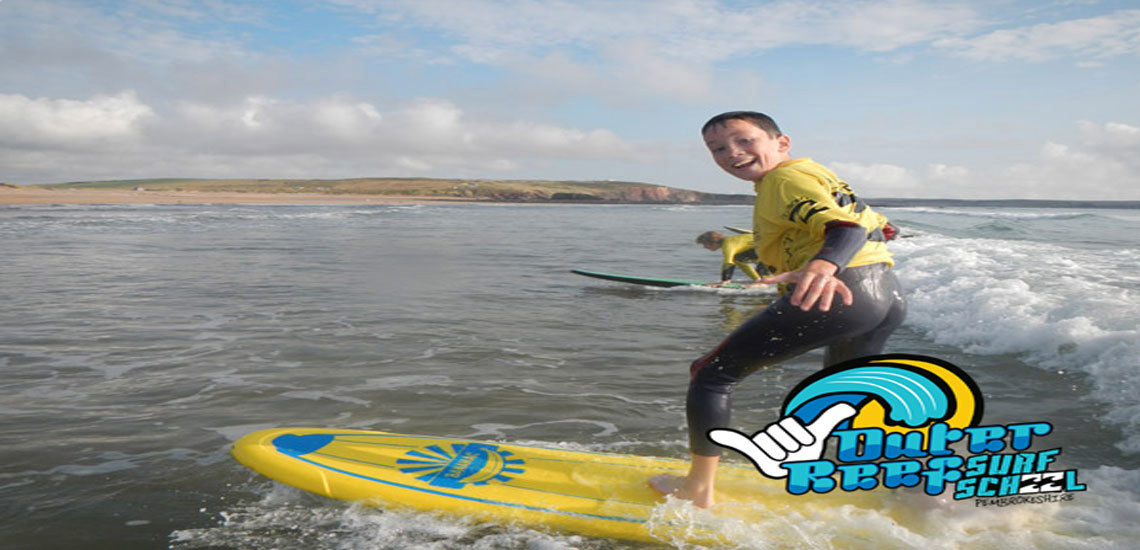 Surfing Lessons In Pembrokeshire, Wales | Surf Courses Wales
PEMBROKESHIRE'S MOST EPIC SURF SCHOOL, LEARN TO SURF IN PEMBROKESHIRE
It's never too late or too soon to learn to surf or try paddle boarding or have a go at coasteering! Our accredited surf coaches will get you on your feet & surfing in no time! Whether it's something you want to check off your bucket list or the start of a legendary surfing career, we can give you all the tuition you need in you Surfing Lesson in Pembrokeshire.
No experience is required, you just need to be able to swim 25 metres unassisted. We provide you with all the gear, information about ocean safety and the best techniques, and best of all, it's fun!
Our Surf, coasteering & Paddle Boarding School is the ideal way to start learning to surf & paddle boarding with epic locations, the best surf instructors and surf & paddle boarding equipment to get you up and standing on your board in no time.
Learn to surf at Freshwater West, Manorbier, BroadHaven
LEARN TO SURF & PADDLE BOARD IN PEMBROKESHIRE
Outer Reef run the ultimate surf school in Pembrokeshire. Join our surf lesson, we'll take you to the best beaches with perfect learning waves and will have you riding in no time. 
Before your surf lesson you will be met by your friendly Outer Reef Guide and meet the rest of your surf group where you will be whisked away to the best beach (the exact beach depends on the conditions on the day) where the waves are ideal for learning to surf.
Daily Morning (10am-12pm) and Afternoon Lessons (2-4pm)                                                                        
Lesson times are subject to availability, season and weather conditions.
WHAT TO BRING:
A bottle of water
Swimsuit and/or boardshorts
Beach towel
Sunscreen (If we're lucky)
Camera
For a step by step on what you'll be learning and improving on check down below.
Our instructors are all fully qualified ISA & WSF surf & Stand up paddle boarding coaches & beach lifeguards who will run you through the first stages of learning how to surf in Pembrokeshire. They will introduce you to the equipment, how to surf it and how to catch a wave. Safety is a big factor and you will be shown good awareness of your surroundings, whilst at the same time, we can guarantee you will have a great time at some of the most beautiful beaches in Pembrokeshire.