Children Surf Lessons Pembrokeshire, Wales | Family Surf Lessons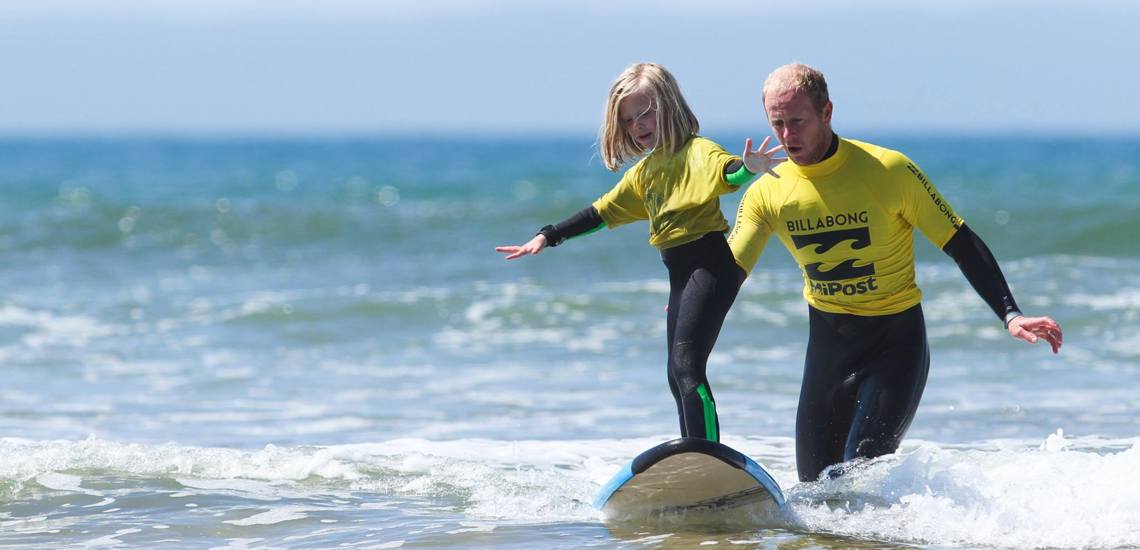 Children Surf Lessons Pembrokeshire, Wales | Family Surf Lessons
Family Surf Lessons In Pembrokeshire, Wales
Surfing is a fun and exhilarating activity for you and your kids. At Outer Reef Surf School, we teach children to surf from 7 years and above and we ask that they can swim at least 25 metres.
You can book your kids onto our standard surf lessons, or we also offer family surfing lessons, which is a really fun way to spend time with the family and learn how to surf.
Our Family Surf Lesson costs £140 and includes:
Pembrokeshire surfing lesson for you and your family with one of our professional qualified surf coaches (up to 2 adults and 2 children, or 1 adult and 3 children)
All equipment is included: wetsuits & surfboards  We have a wide selection of wetsuits and boards, so you can be sure we'll have the right fitting equipment for you & your family.