STAND-UP PADDLE BOARDING COACHING PATHWAY
FLAT WATER SUP INSTRUCTOR
Coaching Accreditation
Lesson conducted in enclosed flat water locations such as lakes, rivers, creeks, estuaries and lagoons
No breaking waves are present
Not in Open Ocean
Lesson is no more than 400m distance from the shore line Conduct lessons in under 12 knots of wind
SUP SURF
INSTRUCTOR
Coaching Accreditation
A half day coaching course, including a practical skills assessment
10 hours of work experience with a
National Federation/ISA affiliated SUP school Coach in surf conditions up to 3ft
SUP OPEN WATER
INSTRUCTOR
Coaching Accreditation
A half day coaching course, including a practical skills assessment
10 hours of work experience with a National Federation/ISA affiliated SUP school
Coach in exposed waters, downwind and racing conditions for a distance of 5km
OFFICIAL ACTIVITY PROVIDER FOR THE NATIONAL TRUST
CERTIFIED AALA ADVENTURE ACTIVITIES LICENSED ASSOCIATION
WALES UNITED KINGDOM, EUROPE, BALI, SRI LANKA & MOROCCO
ONLINE SUP INSTRUCTOR COURSES
PRE-REQUISITES
40 HOURS OF PADDLE BOARDING
SUP WORKBOOK INSTRUCTIONS
This paddle boarding workbook is to be completed by the coaching candidate and signed off by your designated ISA Course Organiser / Course Presenter. It will then be used as evidence of your competence to deliver SUP Lesson's.
COACHING CANDIDATE OBLIGATIONS:
Record 20 hours of practical SUP coaching experience under the supervision of a designated ISA Course Organiser / Course Presenter Contact
Complete a venue analysis prior to the lesson
Record practical lesson outcomes on coaching session record form
Ensure availability of the supervisor coach when you are organising lessons Complete and sign off coach's code of ethics agreement form
Complete coach information card
Have your supervising coach complete and sign the competency check list
SUPERVISING COACH OBLIGATIONS
Attend and supervise 20 hours of participant coaching experience
For each session, check the participants venue analysis sheet and session record
Provide feedback to the participant after the venue analysis and record the feedback in the workbook Sign off and date the venue analysis and coaching session records
Provide the participant with feedback at the end of each session and record in the workbook
Sign off and date the competency checklist
RULES FOR SUBMISSION
Complete the final check list. This workbook is to be submitted to your ISA Course Organiser / Course Presenter with all copies of required certificates once you have completed the 20 hours of coaching experience.
About International Surfing Association
2 Our Partners 3 Overview of The ISA Coaching & Instructing
Program [CIP]
4 SUP Coaching Pathway
5 Module 1 Role of the Coach
6 Qualities of a Good Coach
7 General SUP Knowledge
8 In the Community
9 The Coaching Code of Ethics
11 Module 2 Safety of the Paddler in Your Care
12 Duty of Care
12 SUP Lesson Risk Register
13 Safety Guidelines
14 People with Disabilities SUP Lesson Venue Analysis
15 Practical Session
16 Venue Analysis and Beginner Sup Lesson Demonstration
17 Module 3 Equipment for the Beginning Sup Student
18 Safety Equipment
23 Module 4 Coaching Methods
24 How to Teach Skills
24 Teaching Pathway
25 Inclusive Coaching
26 Presenting the Lesson
27 The Essence of Coaching
28 Dealing with Conflict
29 Module 5 Skill Development
30 Skills Definition
31 Core Skills for the Beginner SUP Student
32 Core Skill 1: Mounting the Board
33 Core Skill 2: Paddling Kneeling 33 Core Skill 3 Standing and Paddling Forward
34 Core Skill 4: Paddling the SUP
35 Core Skill 5: Paddle Turning Left and Right
36 Core Skill 6: Dismount
37 Module 6 Program Planning, Planning the Lesson & Example of a Beginner SUP Lesson Workshop 1: Planning the Lesson Practical Session 2: Delivering the Planned Lesson
Practical Session 3: Demonstrate Basic Sup Skills
48 Workshop 2: Assessing Lesson Delivery
49 Further Information
50 Appendix 1
51 Weather Hazards & Water Hazards
52 Lesson Venue Hazards
54 Human Hazards
55 Equipment Hazards
57 Environmental Factors
QUALIFICATION INFORMATION
SUP coaching candidates must complete the following workbook to fulfil the accreditation criteria. It will then be used as evidence of your competence to deliver Flat Water SUP lessons.
PRE-REQUISITES
No pre-requisites for course participation.
ACCREDITATION PROCEDURE
1. Attend a SUP Surf coaching Course
2. Complete your 20 practical coaching hours, this includes session records and venue analysis signed off by a supervisor coach covering
3. Hold all required safety certificates
4. Be a National Surf Federation member
5. Complete workbook and return to ISA Course Organiser / Course Presenter
On completion of these requirements your ISA SUP Flat Water coaching accreditation will be registered on the ISA database and a new coaching card will be issued. The coaching card can be used as evidence to gain employment with any SUP school.
RE-ACCREDITATION
Your SUP accreditation is valid for one year. To re-accredit please visit www.isasurf.org. National Surf Federation membership must be paid yearly to keep the accreditation valid.
Other safety and first aid qualifications expire at different intervals, ensure they are maintained as individually required.
PADDLE BOARDING INSTRUCTOR COURSES COSTS
COURSE FEES £300
ABOUT PEMBROKESHIRE SURF LODGE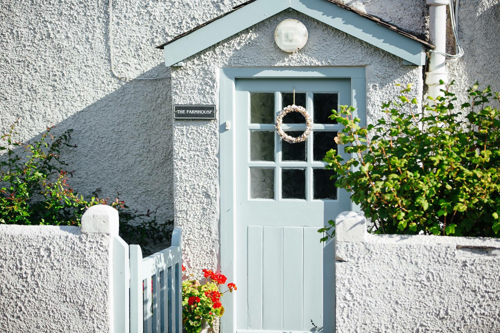 A short walk from golden, sandy beaches, this basic yet comfortable lodge is a dream location for those who want to spend time exploring the Pembrokeshire coast and enjoy the pathway to becoming an outdoor activity instructor. Come & experience Pembrokeshire's amazing blue flag beaches, which we boast are some of the best the county has to offer.
Just a short walk from Freshwater West, one of Wales's best beaches, Gupton Farm Surf Lodge is the perfect coastal escape for adventurous guests who want to enjoy the outdoors and meet up with friends and family.  You'll find lots of things to do right on your doorstep. Hike along the Pembrokeshire coast path, go wildlife watching at the nearby bird hide, or head straight to the beach. This wild, sandy stretch is adored by adventurers and nature lovers alike. With consistent swell and strong waves, the beach is regarded as one of Wales' best surfing spots. Our Surf & Paddle Boarding Centre is right next door, so all the equipment you need is right on hand.   
The surf lodge is a comfortable space for ten people & being on a campsite your venturesome friends and family may like to join you under canvas or in their camper van and stay close by.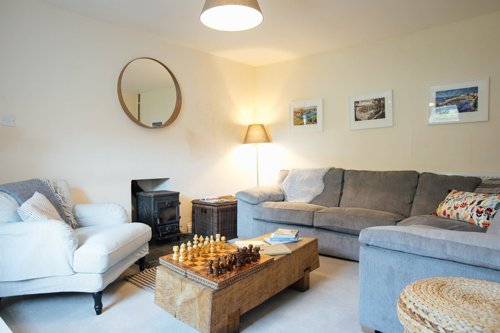 With its award-winning beaches, tranquil wooded valleys and outdoor activity centre, Stackpole estate is a short drive away. From kayaking to coasteering, you can try a variety of outdoor activities on the estate.
Location
We are based on Pembrokeshire's coastline in Wales on the westerly tip of the UK. Come & join us on your new career path as an outdoor adventure instructor. Experience Pembrokeshire's amazing blue flag beaches. Outer Reef Surf Centre was established in 1999 & has been running instructor training courses ever since. Our team of instructors are all fully qualified, who specialise in coaching development worldwide & will run you through all stages of learning how to develop as a multi activity coach. All surf equipment is provided by us. We are The Official Activity Provider for the National Trust & our Centre is licensed by the AALA Adventure Activities Licensing.
FAQ'S
We are based on the stunning Pembrokeshire coastline in Wales, on the westerly tip of the UK.
Yes we are. We have £10 million public liability insurance and all instructors & surf crew are fully qualified & members of the NGB.
BOOK ONLINE INSTRUCTOR COURSES