No Experience Needed & All Equipment Provided
Paddle Boarding Retreats In Pembrokeshire, Wales
Escape the hustle and bustle by exploring the beautiful coastline of Pembrokeshire from a different perspective. Bring your sense of adventure, your passion for the outdoors and we'll do all the organising for your perfect weekend adventure.
Whatever the weather, Wales is a beautiful country with an awesome rugged coastline that's perfect to explore by SUP. As one of the UK's leading providers of adventure holidays, you know you'll be in good hands. 
Our River & Coastal SUP Retreat is the perfect break away for solo adventurers, groups of friends or families so come and join us for a couple of blissful days away to reconnect with yourself.
4 Paddle boarding adventures & 2 nights ensuite accommodation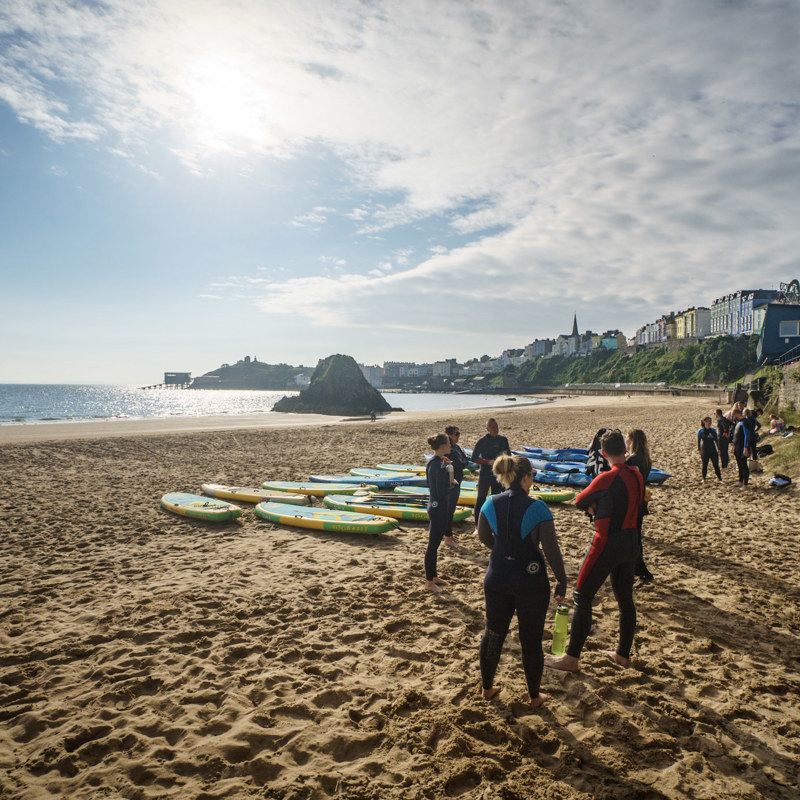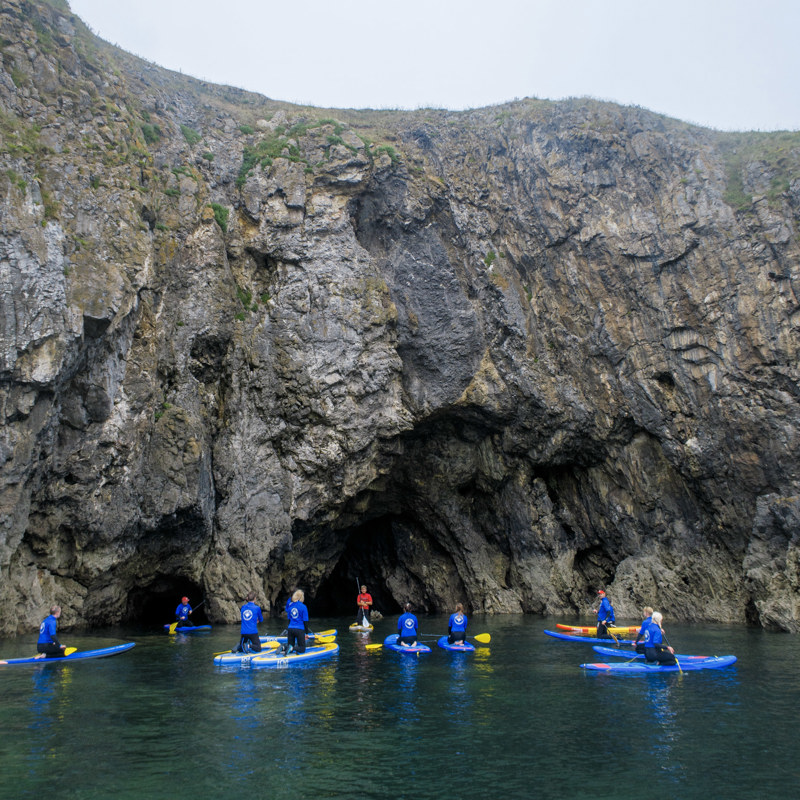 River & Coastal SUP Retreats
WHAT'S INCLUDED
2 half day coastal paddle boarding experiences
1 river SUP adventure (3-4 hours)
2 night's en-suite accommodation (Friday & Saturday)
Top quality wetsuits, inflatable and hard paddle boards for use during activities
20% off all Outer Reef Merchandise across our Pembrokeshire stores
*meal at pub on Saturday night is not included in price.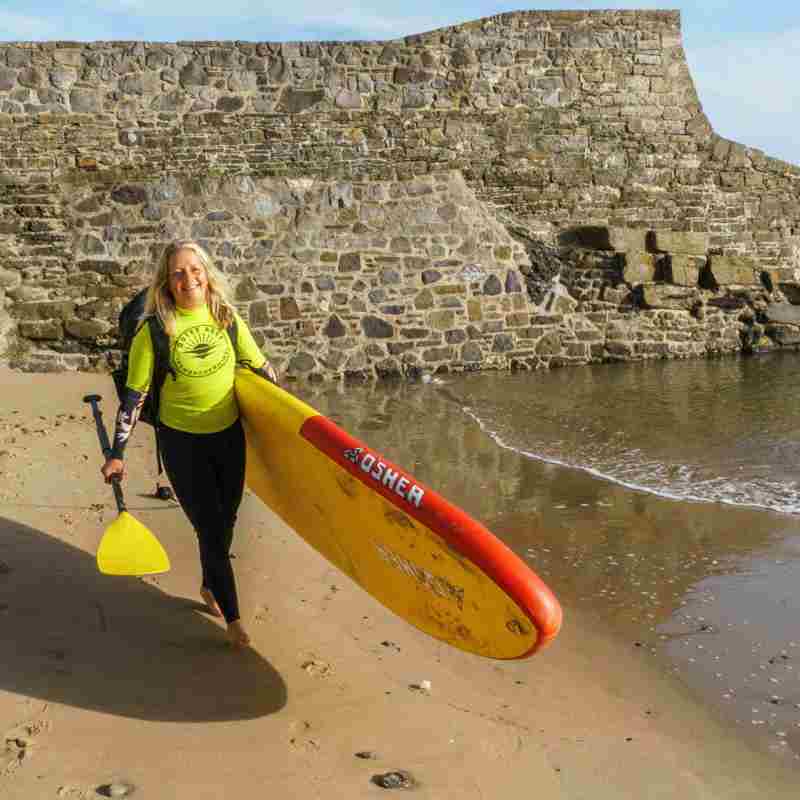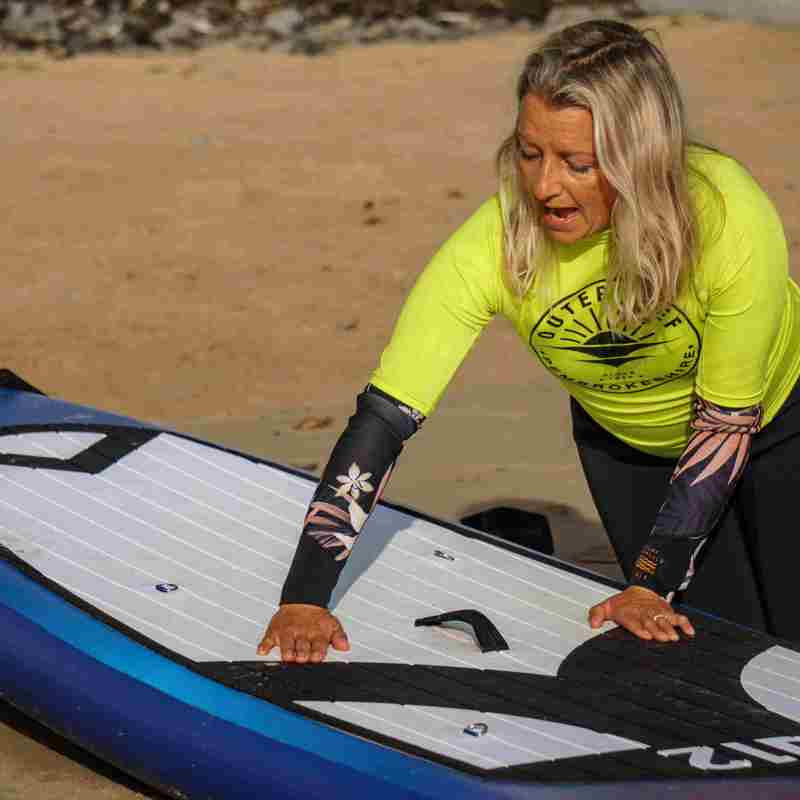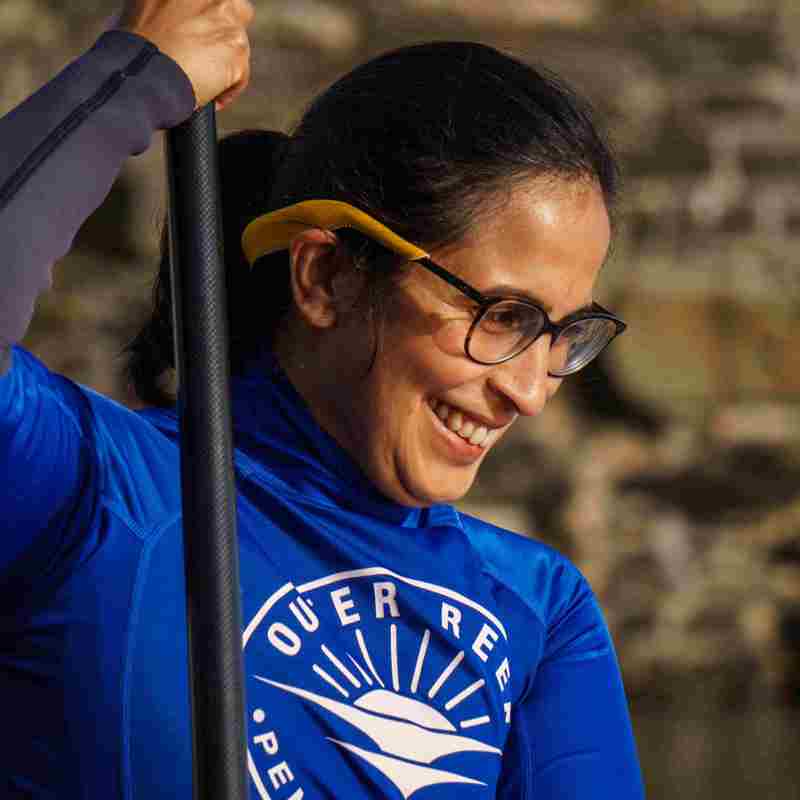 River & Coastal SUP RETREATS
Itinerary
Friday - Arrive anytime from 4pm on Friday and spend the evening settling in to your accommodation and getting to know your fellow SUP weekenders.
Saturday - Meet and greet at 9am with your instructors for the weekend. This morning you will explore the spectacular coastline from Stackpole Quay around to Barafundle Bay and in the afternoon venture over to the seaside resort of Saundersfoot. In the evening enjoy a hearty meal at one of Pembrokeshire's lovely country pubs.
Sunday - Check out by 10am and meet your instructors at a pre-arranged location for a full day of SUP exploration along the Cleddau Estuary. Approximate finish at 4pm.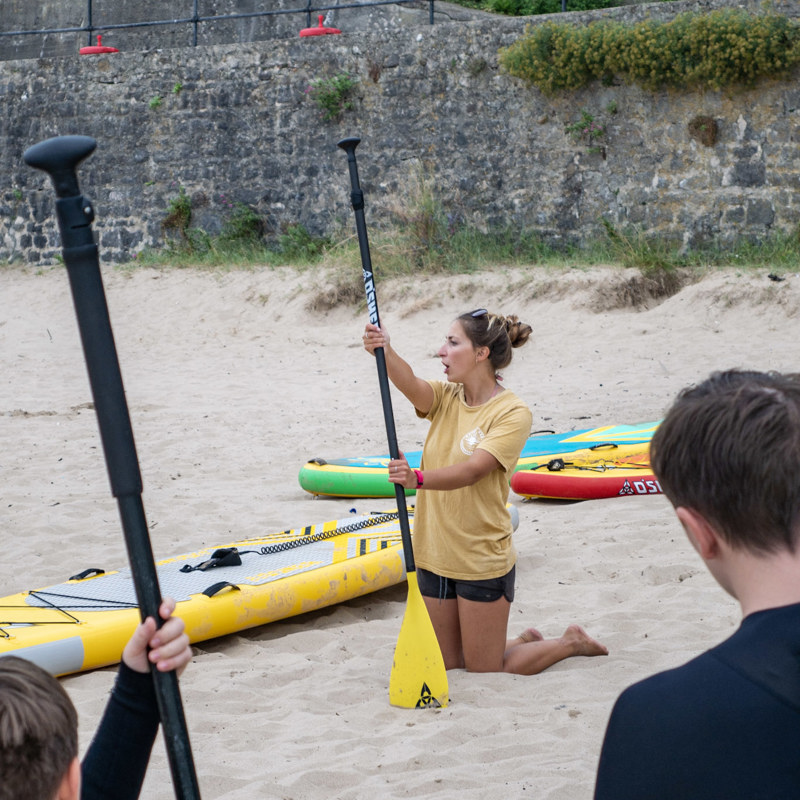 River & Coastal SUP Retreat
2022 Dates
Coming Soon!
Arrive on Friday, SUP on Saturday & Sunday.
£395pp
Frequently Asked Questions
FAQS
4 PADDLE BOARDING ADVENTURES & 2 NIGHTS ENSUITE ACCOMMODATION
RIVER & COASTAL SUP RETREATS
Paddle Boarding Retreats In Pembrokeshire, Wales
We run the ultimate Pembrokeshire Paddle Boarding Weekend Retreats from April to October throughout 2022, come & join us on a memorable SUP adventure. 
Paddle Boarding Retreats In Pembrokeshire, Wales
Our Paddle Boarding Retreats are designed for all abilities including those who have never paddle boarded before. The two day weekend SUP retreat is split into 4 sessions. The mornings will start at Stackpole Quay at 10 am and finish at around 12.15 pm, then we break for lunch (you will need a packed lunch). We will start again in the afternoon from 2 pm-4 pm.
Arrive on Friday evening and relax ready for the ultimate Paddle Boarding weekend adventure on Saturday and Sunday.
The cost of the SUP RETREAT is £395 per person which includes the following;
4 SUP (Stand Up Paddle Boarding) Adventures,
+2 night's ensuite accommodation (Fri & Sat) at the beautiful Stackpole Centre, Stackpole Estate,
All the equipment needed for the weekend.
The Price for our Weekend Sup Retreat is £395 
Dates :
April 9th - 11th (2021)
May 21st - 23rd (2021)
June 18th - 20th (2021)
July 2nd - 4th (2021)
August 6th - 8th (2021)
September 10th - 12th (2021)
"We are passionate and enthusiastic about what we do.  It has taken us years of exploring the river and coastlines of Pembrokeshire to discover the beautiful locations. The routes we have created are totally unspoilt and full of hidden wonders.  This makes our SUP weekend retreat a completely unique experience" 
ABOUT YOUR RETREAT
Our River and Coastal Stand Up Paddle boarding retreats run throughout April to November.
Very easy
No crowds
Top quality equipment provided
Photos of your tour can be arranged
The price per person is £395 and includes: 2 days paddle boarding, all equipment provided, and fully qualified insured guides +2 nights ensuite accommodation 
Morning Lessons (10am - 12pm)
Afternoon Lessons (2pm - 4pm)         

Suitable for Beginner to Intermediate Paddle boarders

Solo travellers, couples, groups of friends and families are Welcome 

Great fun for everyone 

Coastal and river explore

Wildlife watching

Free photos of your adventure                                                                
All timings are subject to availability, season, and weather conditions.
Our location
We will generally start our paddle boarding off at the quaint sheltered harbour at Stackpole Quay. We will get you familiar with the equipment and provide suitable instruction before going out and exploring the impressive local coastline. If you have been out before with us, we may start from a beach instead.  The weather and local conditions of swell and tide will dictate our options on the day. 
We will pick the best and safest venue for learning and meet you 15 minutes prior to your lesson.
How to book?
Book online using this link or over the phone today on 01646 680070
Once booked you will get an email with all the information regarding your Stand Up Paddle boarding retreat.
A bottle of water
Swimsuit and/or board shorts
Beach towel
Sunscreen 
Our instructors are all fully qualified ISA Stand up paddle boarding coaches and beach lifeguards who will run you through the first stages of learning how to SUP in Pembrokeshire. They will introduce you to the equipment and how to use it effectively. Safety is a big factor and you will be shown good awareness of your surroundings, whilst at the same time, we can guarantee you will have a great time at some of the most beautiful beaches and coastlines in Pembrokeshire.
£395 Per Person
BOOK TODAY
Paddle Boarding Retreats In Pembrokeshire, Wales
The SUP Weekend retreats are designed to introduce and educate newcomers to Paddle Boarding and develop those who are more advanced, however, it is also based on meeting new people, getting active, and having lots of fun.
Paddle Boarding Retreats In Pembrokeshire, Wales
Paddle Boarding Retreats In Pembrokeshire, Wales
RIVER AND COASTAL PADDLE BOARDING RETREATS IN WALES