Surfing Lessons Pembrokeshire, Wales | Surf Courses in Pembrokeshire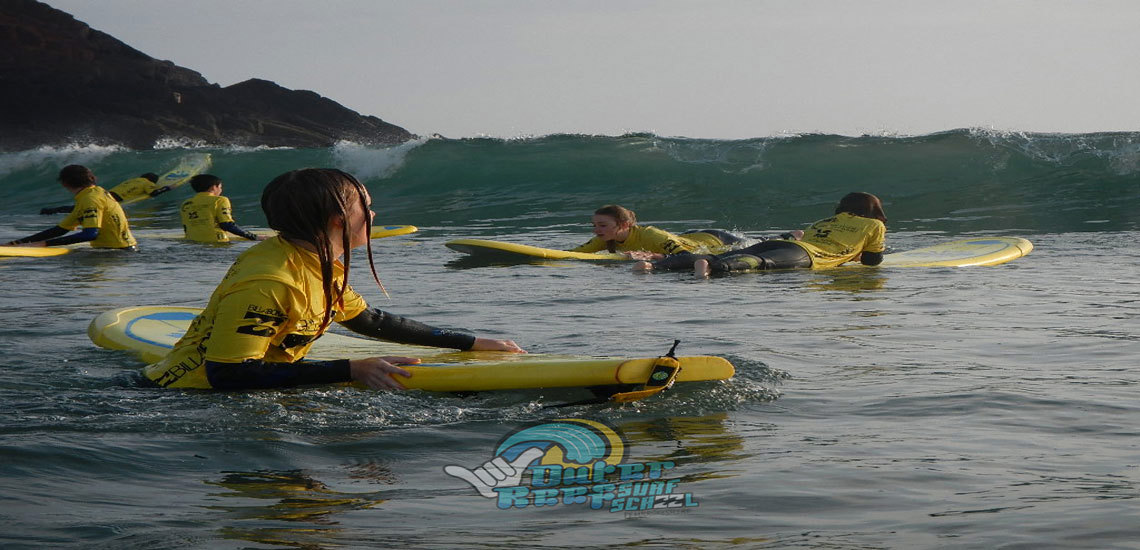 Surfing Lessons Pembrokeshire, Wales| Surf Courses in Pembrokeshire
THE MOST EPIC SURF SCHOOL IN PEMBROKESHIRE
Learn To Surf In Pembrokeshire. It's never too late or too soon to learn to surf. Our accredited surf instructors will get you on your feet & Surfing in no time! Whether Surfing is something you want to tick off your bucket list or just want to try it for the first time, we can give you all the surf tuition you need here in Pembrokeshire.
Surf Courses In Pembrokeshire
No experience is required for your Surfing Lesson in pembrokeshire, you just need to be able to swim 25 metres unassisted. We provide you with all the Surfing equipment, 
Our Surf & Paddle Boarding School is the ideal way to start learning with epic locations, the best Surf instructors & equipment to get you up and standing on your board in no time.
ACTIVITY PACKAGES IN PEMBROKESHIRE, WALES
Our activity packages offer you flexibility. Single activities, half or full day and weekend Surfing lessons & Paddle Boarding packages. Catering can be included for groups. With our excellent reputation and years of experience, we can guarantee you peace of mind, that our experts will deliver a unique event which will exceed all your expectations!

Outdoor Activities in The National Trust District are PURE EXHILARATION. Whether you're part of a group of friends, a corporate team, a stag/hen party.
The Outer Reef Surf Centre has an impressive range of exciting and enjoyable activities set in the 187 miles of Pembrokeshire Coast National Park. Take part in our various activities from Surfing, Paddle boarding, coasteering, beach & coastal walks. We can design packages to suit all needs and expectations, contact us for more information, contact us today or see the list of our individual activities below.
Learn to surf in Pembrokeshire, Wales
Learn to Surf in Pembrokeshire Surf Lessons Freshwater West| Surf Lessons Manorbier |Surf Lessons BroadHaven | Surf Lessons Newgale
Learn to Paddle Boarding at Stackpole Quay,| Paddle Boarding at Barafundle Bay
Check Out All Our Amazing Activities Packages Below
Surf Lesson In Pembrokeshire
Surfing Lesson in Pembrokeshire. Our Instructors are all fully qualified ISA Surf & Stand up paddle boarding Coaches & Beach lifeguards who will run you through the first stages of Learning How To Surf In Pembrokeshire, Wales. They will introduce you to the surf equipment, how to surf it and how to catch a wave. Safety is a big factor and you will be shown good awareness of your surroundings, whilst at the same time we can guarantee you will have a great time at some of the most beautiful beaches in Wales & Pembrokeshire.
At Outer Reef we only use equipment of the highest quality. We have a full range of wetsuits (winter and summer) and surf and stand up paddle boards available to suit all conditions. These are included in the price of every course. You can also hire equipment, just give us a call and we will meet you or your group at the beach which is safest for your ability on the day
Available to beginner, intermediate and advanced surfers. Different areas of the coast are suitable for different abilities. If you're not sure where you fit in just talk to one of our instructors.