Local Employment & Work Experience
Thanks to an expansion made possible by the support of the local community, Outer Reef is now providing 21 full and part time jobs.
We are absolutely delighted that Outer Reef is now providing 21 jobs in Pembrokeshire. Whilst a few of these are seasonal (as instructors head for some winter waves!), most of these are year round, contracted positions. With instructors who have been based at our adventure locations across the county, and our admin and retail teams based in our Pembroke, Saundersfoot and Tenby shops, we would like to thank all of our team for their hard work, commitment and enthusiasm this year - and look forward to next season already!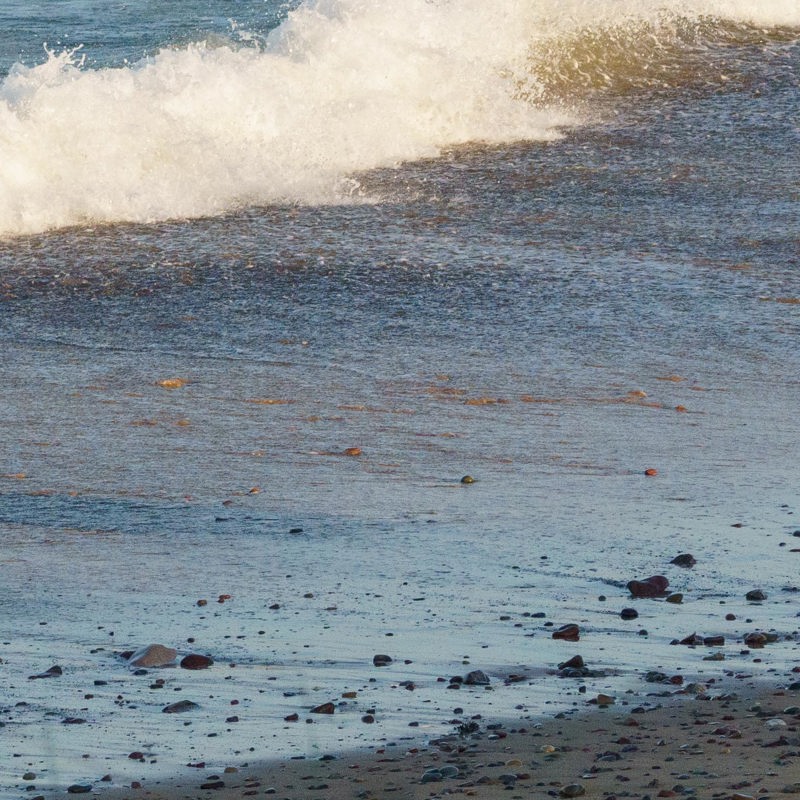 WORK EXPERIENCE
We have loved having five awesome local 'groms' (young surfers) on the team this year - Willem, Indie, Alex, Eddie and Eliza who joined us for the summer months for (paid!) work experience. Based mainly in Tenby and Saundersfoot, our apprentice instructors helped us with paddleboard lessons and hiring out our equipment - making sure holiday makers could enjoy our spectacular seas safely!. 
Here is what Willem has to say about his first experience of working at the beach.
"My favourite part of working at the beach this summer was taking the lessons and exploring the coastline. I would love to carry on with an outdoor job because I love being by the ocean. I love every water sport but certainly surfing is my all time favourite."
We were also stoked to watch the 'groms' compete in the 2021 Welsh National Surfing Championships at Freshwater West with Willem, Alex and Eddie competing in the Under 16 Boys, and Indie and Eliza in the Under 18 Girl's Longboard. Well done guys and we look forward to watching your surfing careers progress!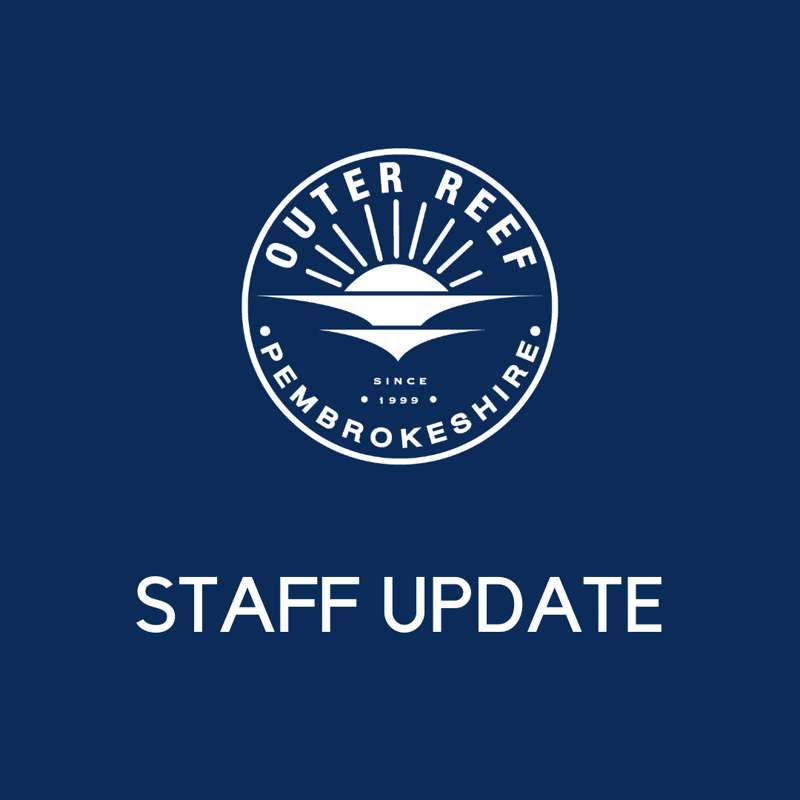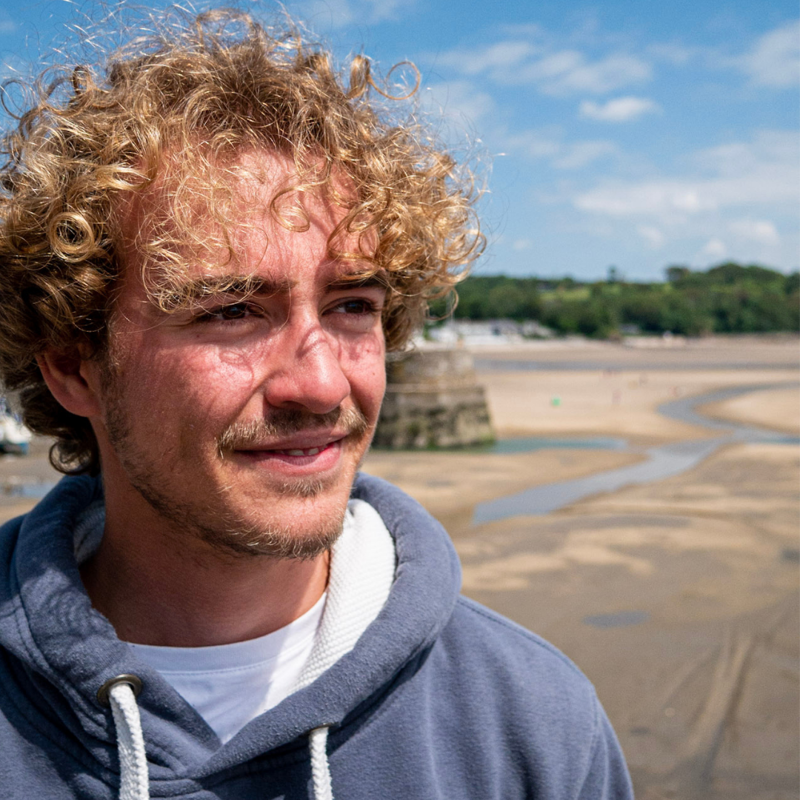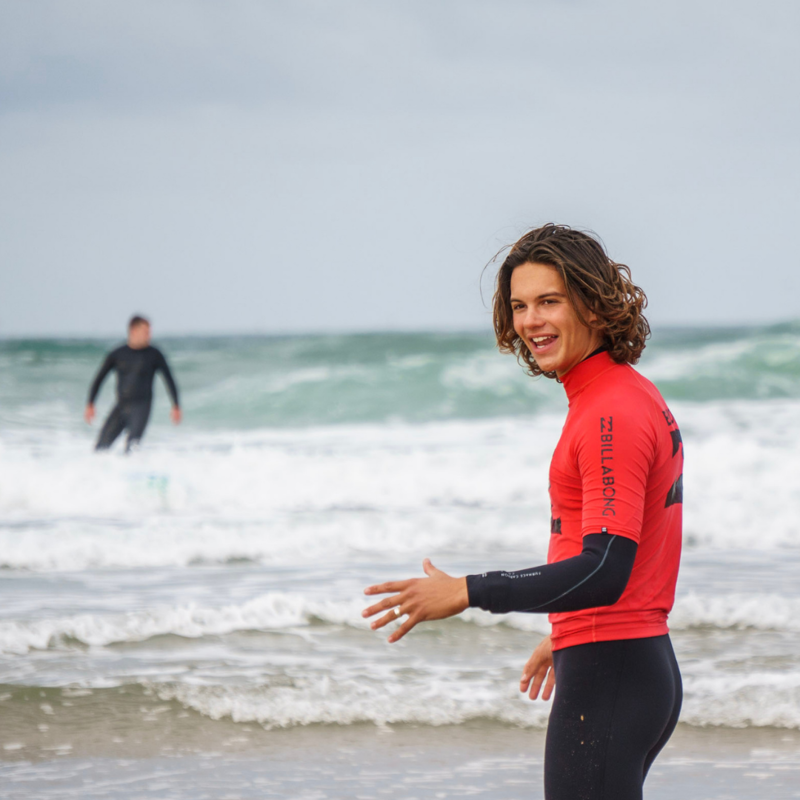 Staff Update
Our surf instructors Jake and George, both former members of our local community surf club, are off to warmer waters this month- and will be putting their teaching skills to excellent use in Sri Lanka. We wish them the best of luck and plenty of good waves!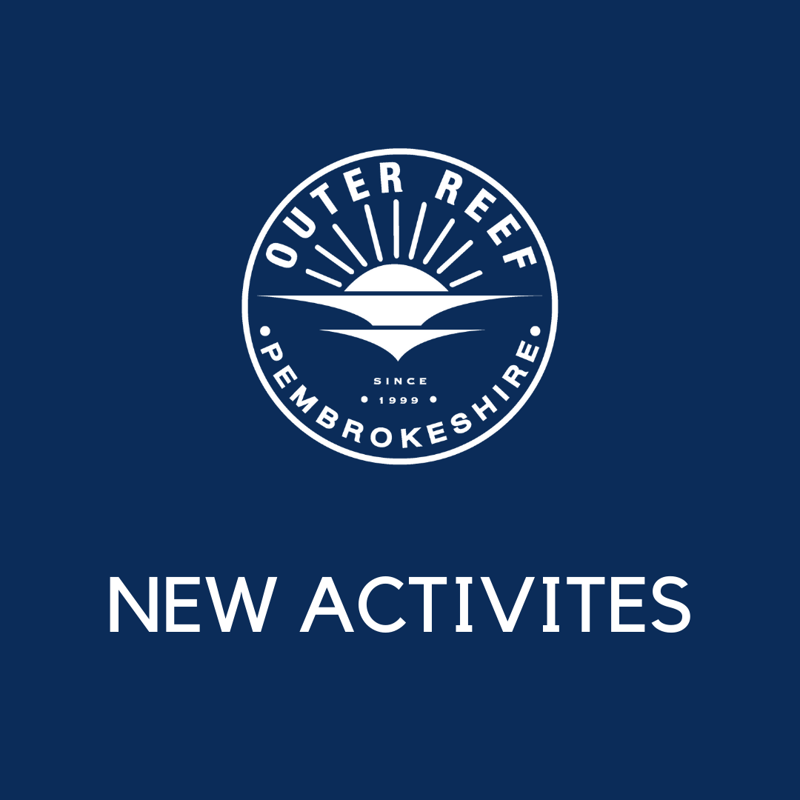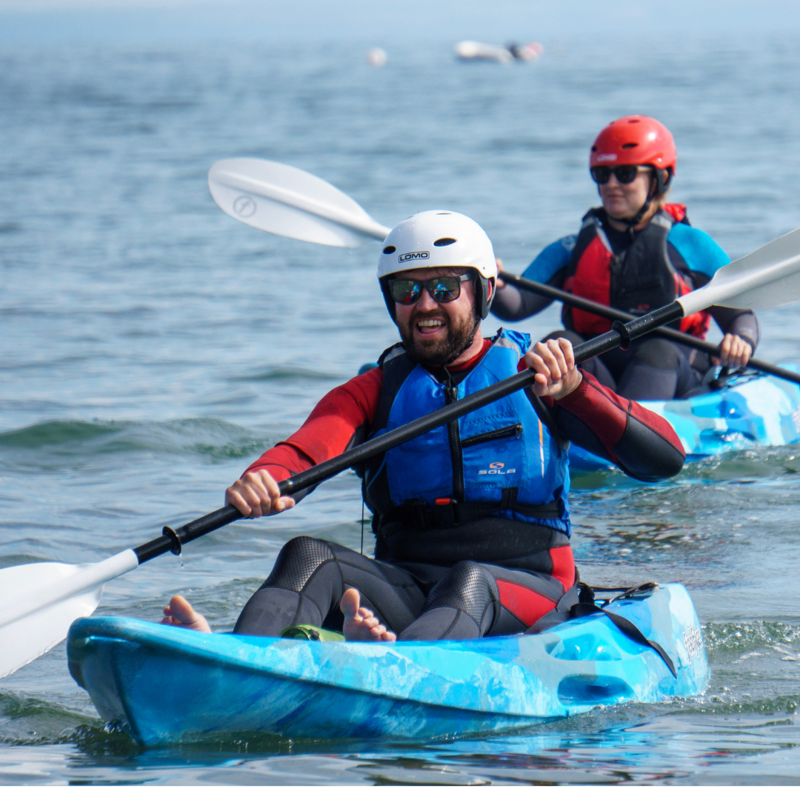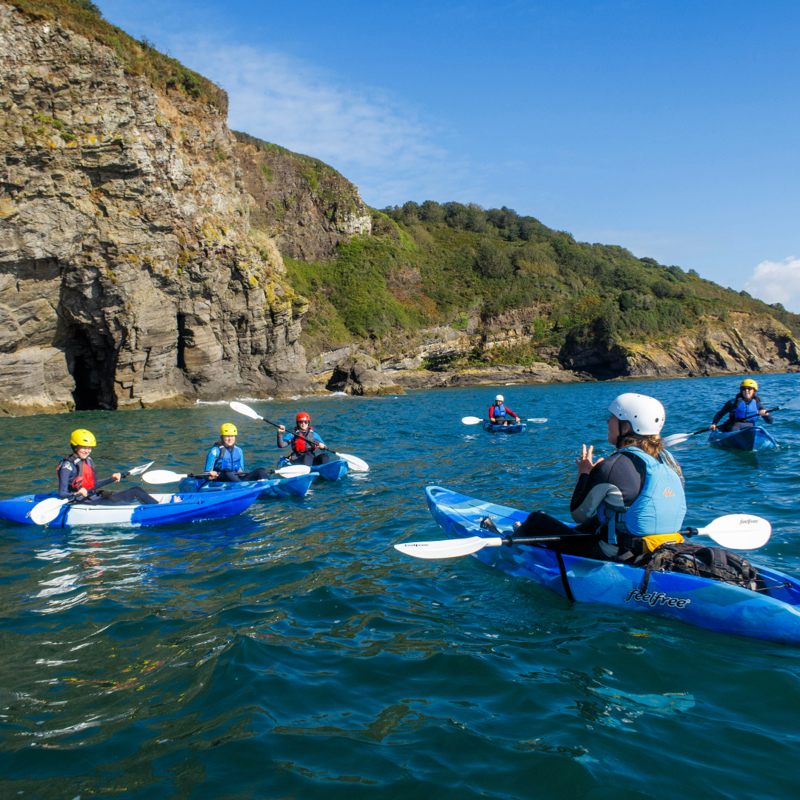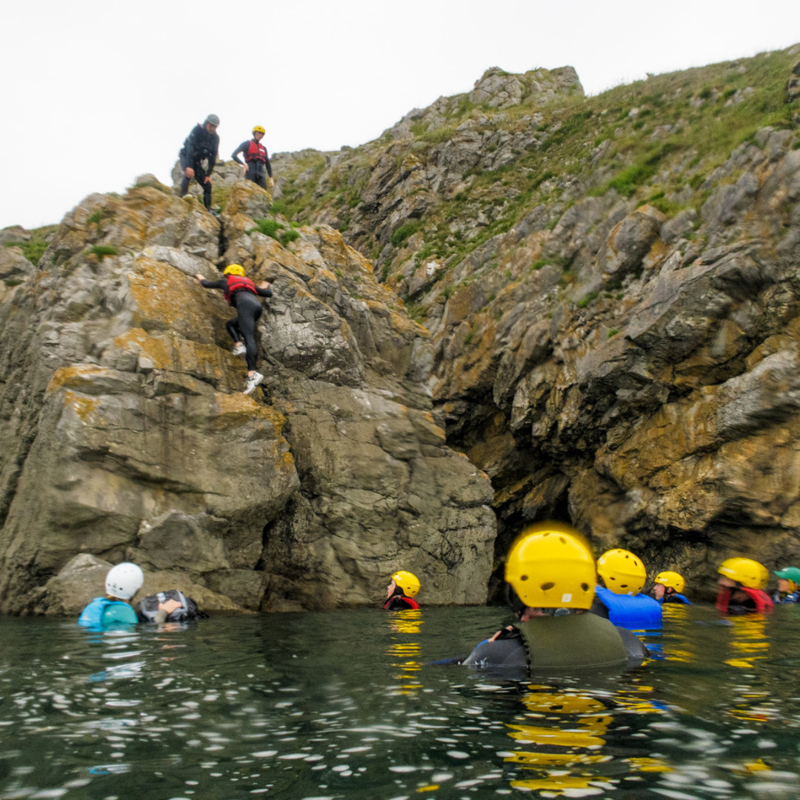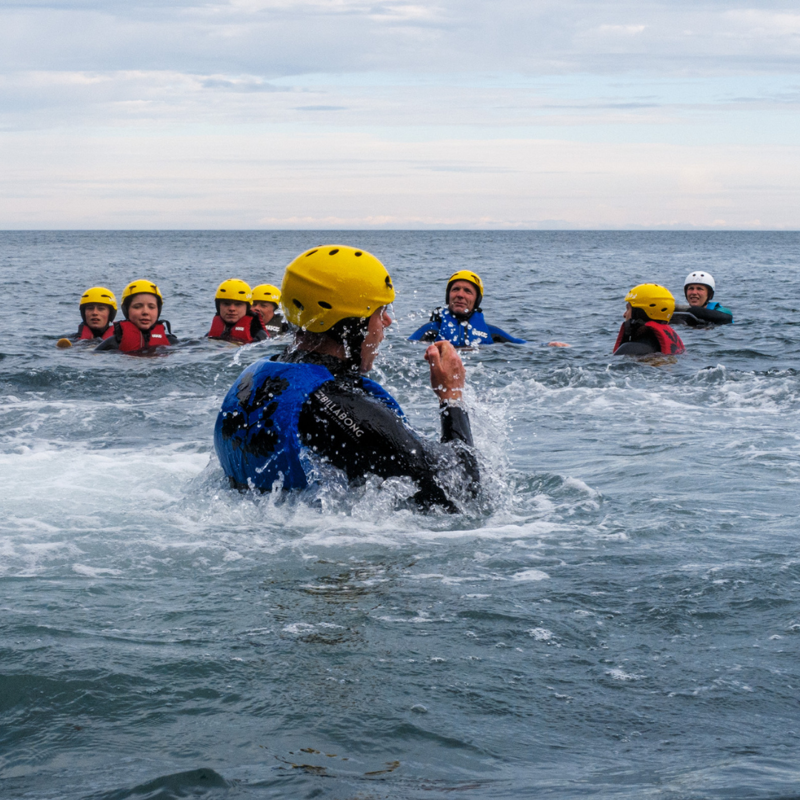 COASTEERING AND KAYAKING
NEW TO OUTER REEF
We have loved adding new activities to our portfolio of adventure sports this year. Who knew jumping off rocks and exploring caves could be so fun!
In 2021, for the first time, Outer Reef has welcomed kayaking and coasteering into the portfolio of adventure activities we provide. 
Call it extreme rock pooling or an aquatic nature trail, Visit Wales describes coasteering as an all-in-one experience that treats the foreshore as an eco-adventure playground. It's about rock hopping, shore scrambling, swell-riding, cave-exploring and yes, cliff jumping! (but with very experienced guides who know the water depths and rocks like the back of their hands!). 
One of our team, SUP and Surf instructor Louise, had her first coasteering experience this year with a group of local mums. "I can't quite describe how amazing it was to drop the children off at school, and within an hour, be riding the swell into caves and jumping off rocks higher than I thought myself capable of! My lasting memories of the experience are laughing - we just didn't stop laughing - sunshine, sparkling seas and well, feeling very much like a child again to be honest". 
The perfect adventure for families (children aged 8 and over) or adrenaline junkies - we really do recommend this for everyone (no skills or experience necessary other than an ability to swim and a sense of adventure!).