Being a part of the Salty Sisters will enable you to experience all of what the beautiful Pembrokeshire Coastline has to offer you. The Salty Sisters Surf Socials are aimed at bringing like-minded women of all ages and abilities together to either get your toes into the water for the first time and learn to surf or progress in surfing.
Have you always wanted to give surfing a go but haven't had a good opportunity to do so yet? Are you looking to progress to the next level and step up your performance in surfing working on your individual goals and needs? Do you want to meet other female ocean lovers once a week or are you tired of being the only woman in the line-up?
@ The Old Market Hall
The First Salty Sisters Social Meet Up Will Be an Apero
Friday 2nd Sept 6 pm - 2 cocktails for £10
Come and join and meet like minded souls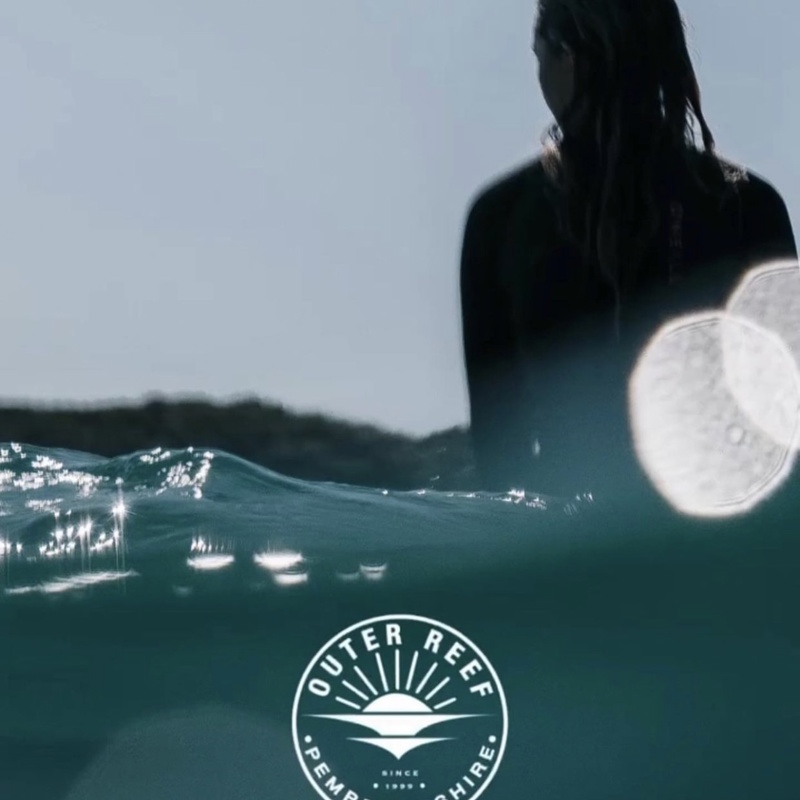 Weekly Salty Sisters Socials
The Salty Sisters session's are created for local women of all abilities to come together and share in the good times, it will not be just aimed at surf coaching but more to bring like-minded water women together to gain confidence and skill in the ocean and to create a clear pathway for those who want to progress and even gain qualifications within the water sports and lifesaving area in the future.
Salty Sisters Surf Socials
Once a week we will come together for Salty Sisters Surf Social (1.5 hour water time, approx. half an hour of post surf gathering together):
Water time includes initial surf lessons for beginner surfers; individual guidance and support to improve your surfing learning new skills for intermediate and advanced surfers; building up your self-confidence as a water woman.
Post surf gathering togethers are all about community building and include coffee and drinks, coastal walks, talks about challenges being a female surfer.
Additional Salty Sisters Activities
Next to the weekly surf socials we will organise additional water and land-based activities for the perfect escape from every day duties and personal development into a water woman:
Wild swimming in crystal clear water
Brunch and coffee in the sunshine
Mindfulness coastal walks to recognised  the beauty of our home
SUP & Kayak Tours
Motivational and self-confidence coaching
Yoga
Professional talks about ocean environment, understanding the sea, reading waves, surf equipment
Women's water activity and creativity retreats
Intensive women's surf coaching weekends
For intermediate and advanced surfers opportunities for becoming and ISA Level 1 surf coach, member of Salty Sisters Team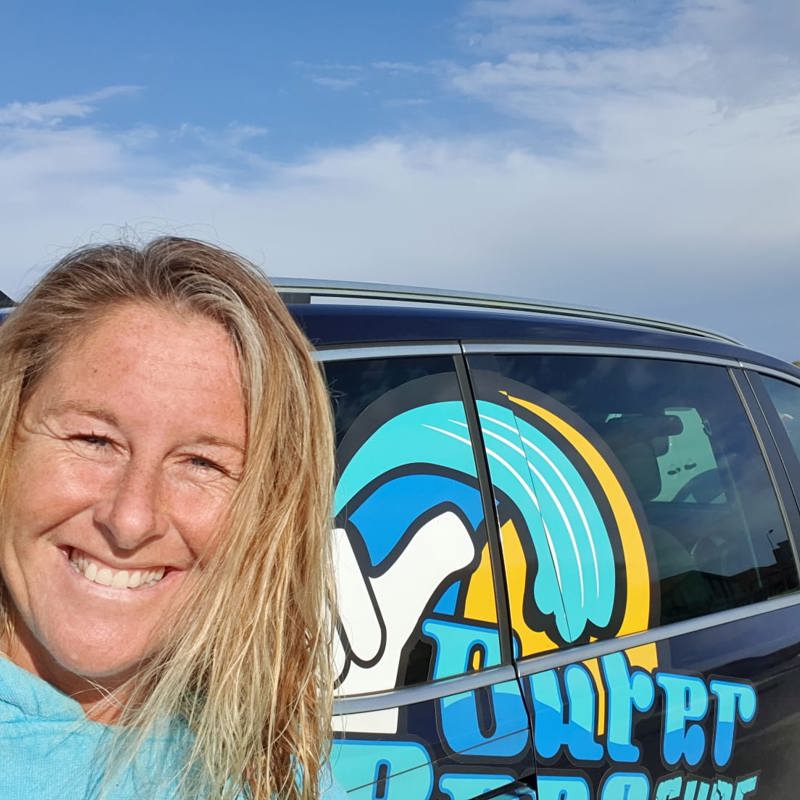 Created by women surfers for all women
Salty Sisters
Salty Sisters has been created by Gemma Harris, Welsh, British and European bodyboard Champion as well as being ranked in the top ten in the world. A true water women ISA Level 2 Surf and Sup Coach and is an SLSGB ILS Lifeguard Trainer and Assessor, and the valued female Outer Reef surf and SUP instructor team who have a vault of experience and knowledge to share.
Salty Sisters Surf Instructor Team Have A Vault Of Experience And knowledge To Share.
Salty Sisters are an open-minded female instructor team all passionate about the ocean. With love, affection, peace, compassion, and stoke. We are looking forward to meet all women who are interested to fall in love with the beauty of the ocean.
All sessions include the use of top-of-the-range equipment, including free wetsuit hire.
Created by women for women – First Salty Sisters Social
Most important to us is to build a community of women who love the sea and empower female's surfers/swimmers/stand up paddlers in Pembrokeshire. Therefore, the first Outer Reef Water Women Surf Social will be an Apéro on 02 September 2022 at the old market Pembroke dock at 6pm with Pembrokeshire Gin 2 for £10 happy hour.
Please email us on contact@outerreefsurfschool.com if you are interested in joining us!
Salty Sisters - Women's Surf Socials in Pembrokeshire