The first Salty Sisters Sea Dip and Yoga Session was fabulous
What a way to start the weekend…. 
We arrived at Broad Haven South to beautiful blue skies, sunshine and a sparkling ocean.... if it wasn't for the 5°C air temperature you could almost believe it was a Summer morning!
After a super quick warm up and some woop's and screams we skipped our way into the sea for a very fresh and invigorating dip and splash. As I swam around the group all I could hear were giggles of joy and smiling faces everywhere, the vibe was high.
After our splash we headed to the warm and cozy Stackpole Centre to warm up with a hot drink and then get ready for a heart opening yoga session. 
Our beautiful yoga session was run by the fantastic Rhian Sula under twinkling fairy lights, music and scented candles. The session  was tailored for all abilities and was perfect after a super fresh sea dip ✨️.
Salty Sisters Sea Dip & Yoga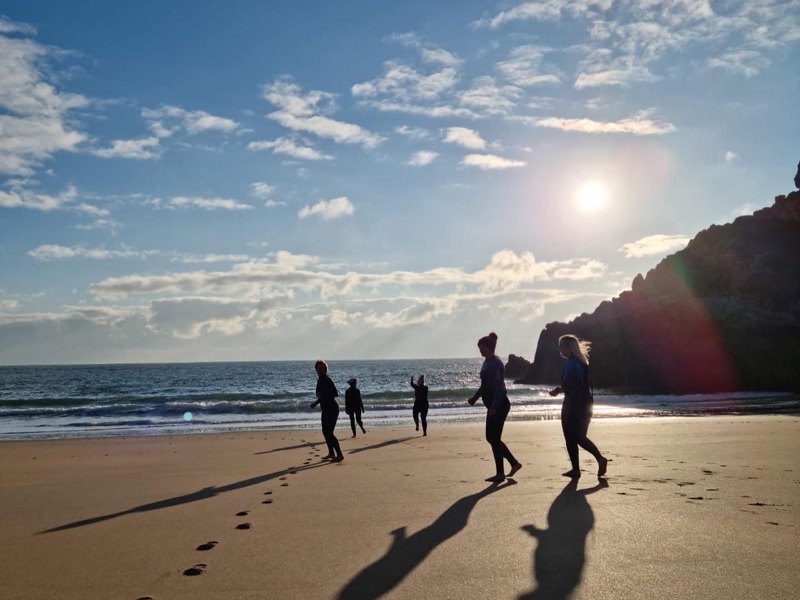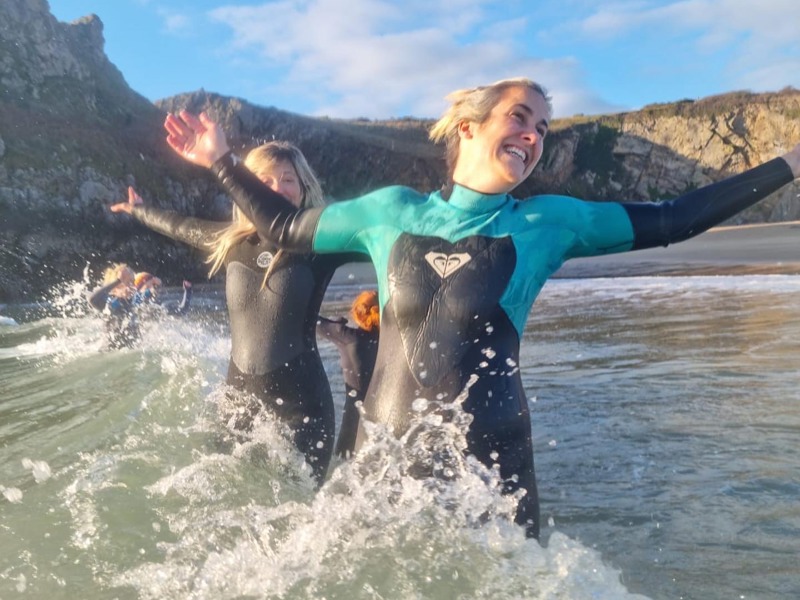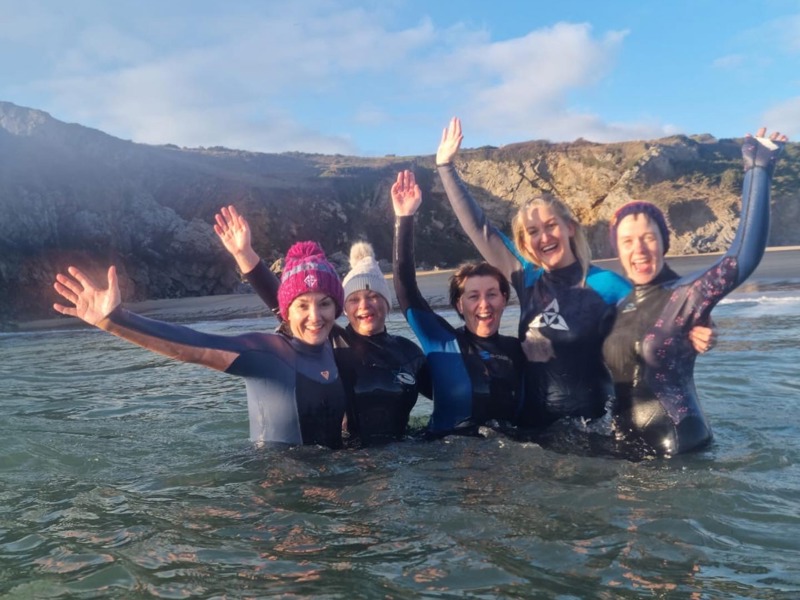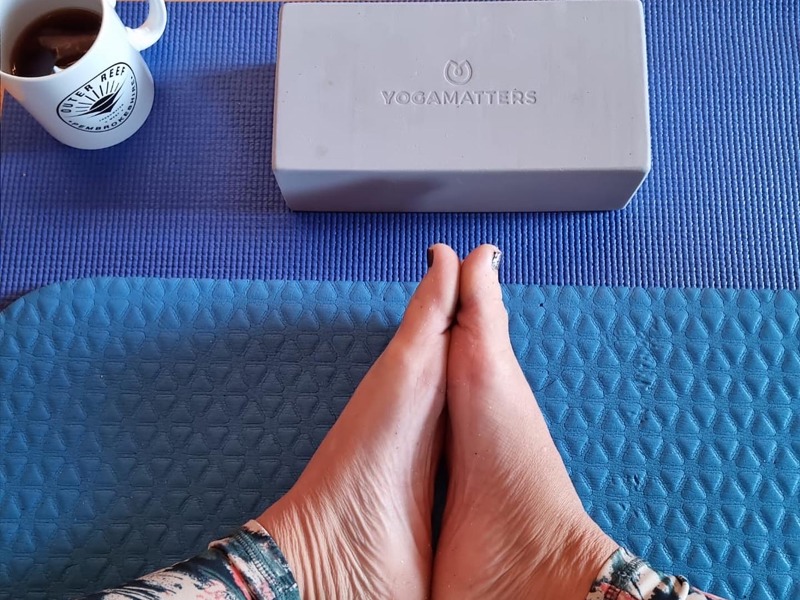 Once again THANK YOU all for bringing your smiles and good vibes to the group. We absolutely loved laughing and splashing about with you all and then getting bendy and relaxing with the yoga. 

We want to say a huge welcome and thank you to Rhian for a magical yoga session....  and we are already planning more mornings like this one🧚‍♀️ 

Hope to see you all again soon for the Santa Surf and Christmas Brunch on the 10th of December.