Paddle Boarding For Children In Pembrokeshire
Are you looking for a fun outdoor activity for you and your family? Stand up paddle boarding in Pembrokeshire this is one the fastest growing water sport in the world and is a great activity for you and your children. Pembrokeshire Paddle Boarding lesson for you and your family with one of our professional qualified SUP coaches. All equipment is included: wetsuits, paddle, leash & paddle board. We have a wide selection of wetsuits and boards, so you can be sure we'll have the right fitting equipment for you & your family.
About our Children's Sup Lessons
 Very easy
 No crowds
 Top quality equipment provided 
 Photo of your tour can be arranged
Price per person £35 
Outer Reef has been paddle boarding with children from all ages for over 10 years. Have a look at our top tips for paddle boarding with your family after you have the experience.
It is wonderfully relaxing - we are never really aiming for speed - but just being on the water, enjoying the countryside and wildlife."
SUP Lessons With Us
It's worth trying different boards before you buy one. Outer Reef gives you the chance to try different boards &have several different offer available. 
There are two options, inflatable or solid boards. We chose inflatable boards with a pump and paddle that can slide down to fit in a rucksack so that an adult can carry them to the water's edge. You can take this some distance as it is big, but not overly heavy. When the paddle board is inflated it is a bit cumbersome but light enough to carry a few hundred meters. It is worth thinking about where you will park and how long it will take you to get to the water as we find the kids love to jump on & off so its also safer for them.
Paddle boards aren't cheap but try not to go too small (look at you child & add 3seasons of growth) if you chose to buy one. It is better to be too big than too small because you'll be more stable and you can double up with a small child on the front and an adult paddling at the back.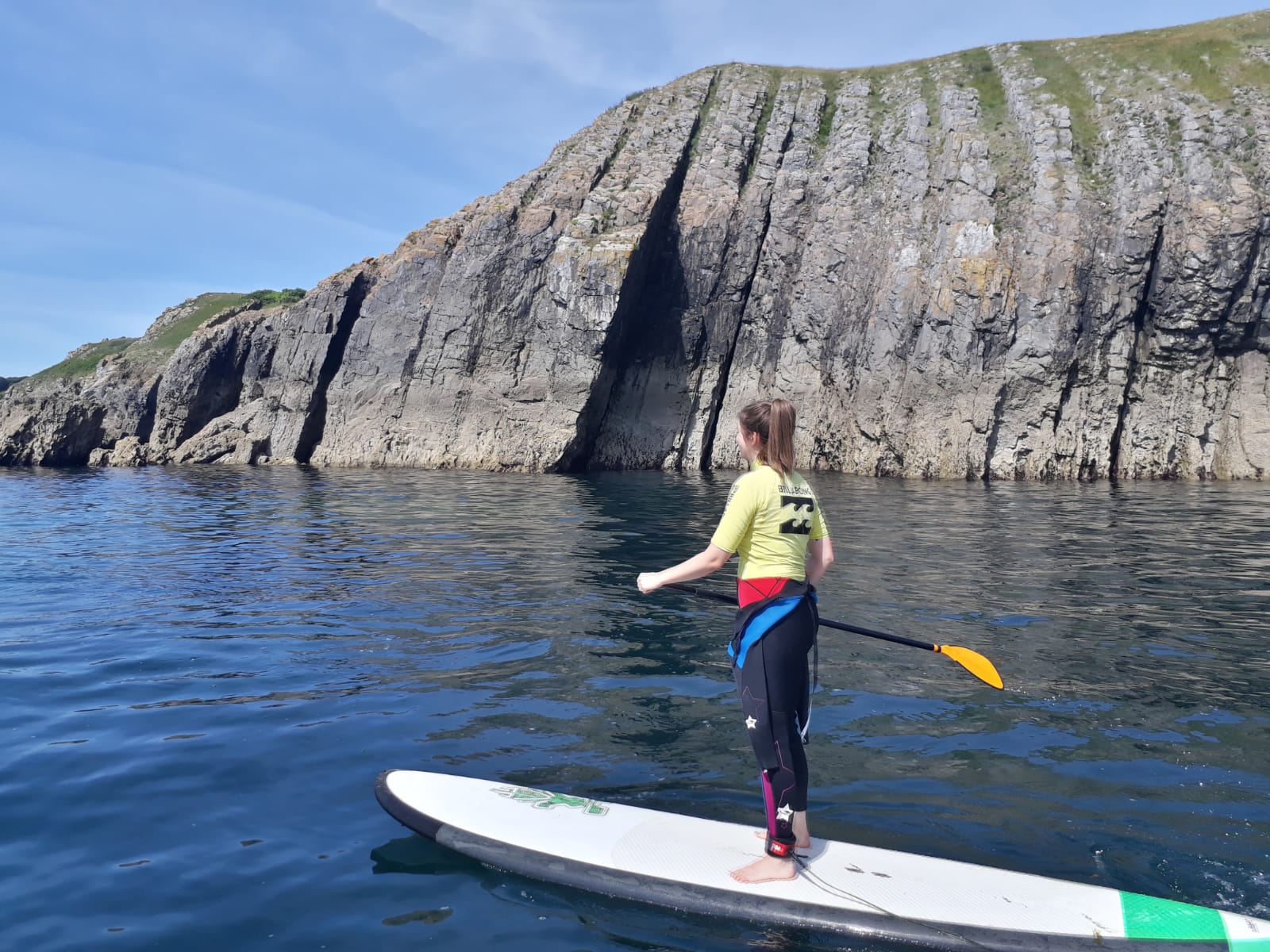 Paddles
The adjustable paddles are great for children as you can adjust them as they grow.
What to wear
Whatever the weather you will always need a set of dry clothes and towels in the car. In the summer time we still recommend using a wetsuit  - we may get slightly soggy - but the warmer weather means we don't get cold / blue extremities. In the cold weather, layers under wetsuits were essential.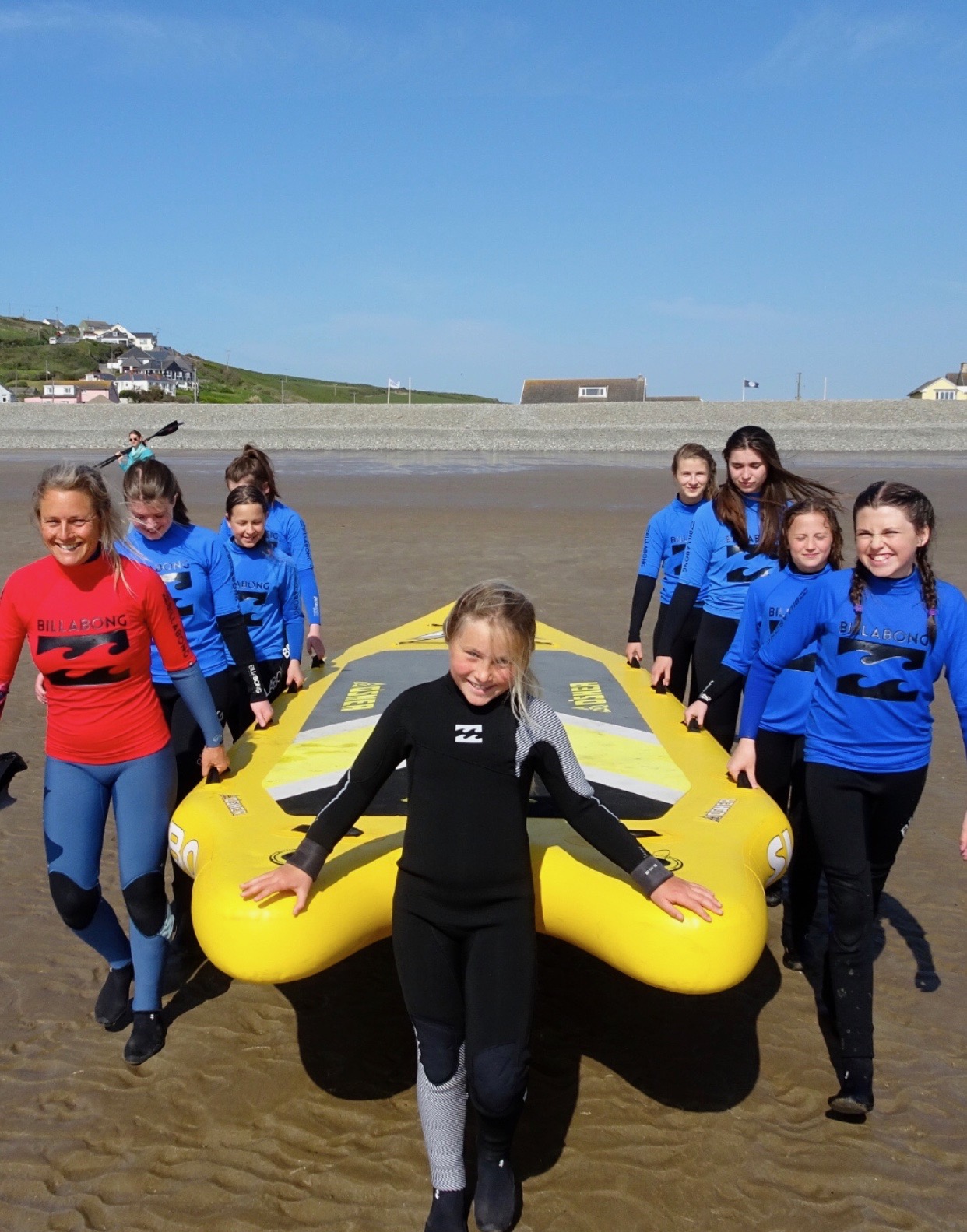 Safety
You must all wear buoyancy aids &a leash. Paddle boarding can take a few goes to get the hang of so you are much more likely to fall in the water than . Everyone needs to be safe. 
Plan your route carefully
Plan your route carefully before you set off. On rivers the current can help or hinder you more than you think, so we always make sure we go up steam on the way out and downstream on the way back home, which means we are not fighting the current when we're tired. If on a canal, think about the wind rather than the current - so paddle into the wind on the way out (when you're fresh) and downwind on the way back.
ADVENTURE BREAKS & ACTIVITY HOLIDAYS IN PEMBROKESHIRE, WALES
LEARN TO PADDLE BOARD IN PEMBROKESHIRE
CHILDRENS ACTIVITY DAYS IN PEMBROKESHIRE
Come & exploring the Pembrokeshire coast & discover our beautiful locations.
PADDLE BOARDING FOR CHILDREN IN PEMBROKESHIRE

Paddle Boarding Courses at Barafundle Bay In Pembrokeshire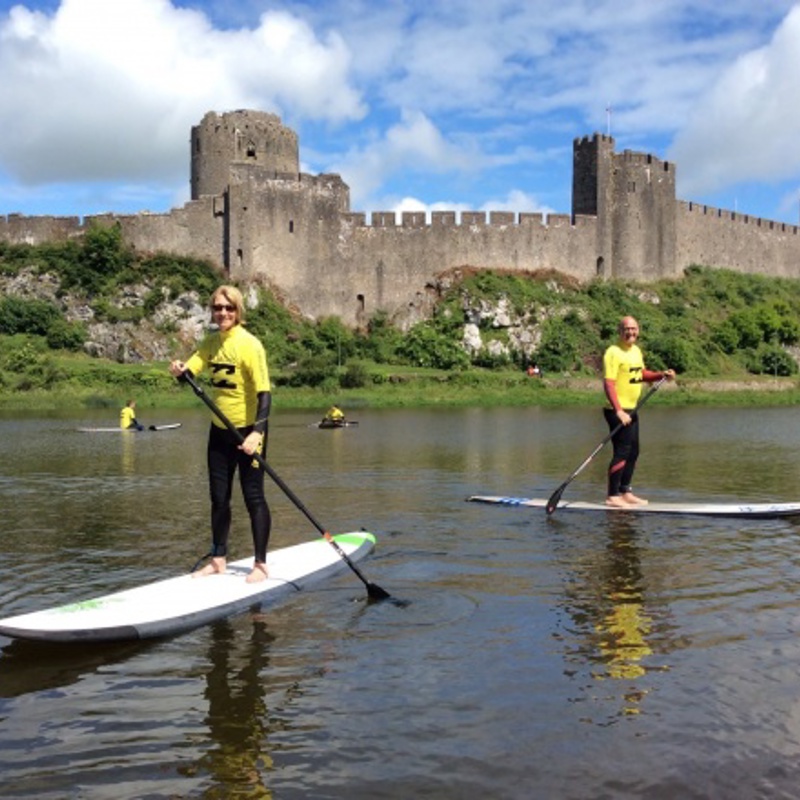 Paddle Boarding at Pembroke Castle In Pembrokeshire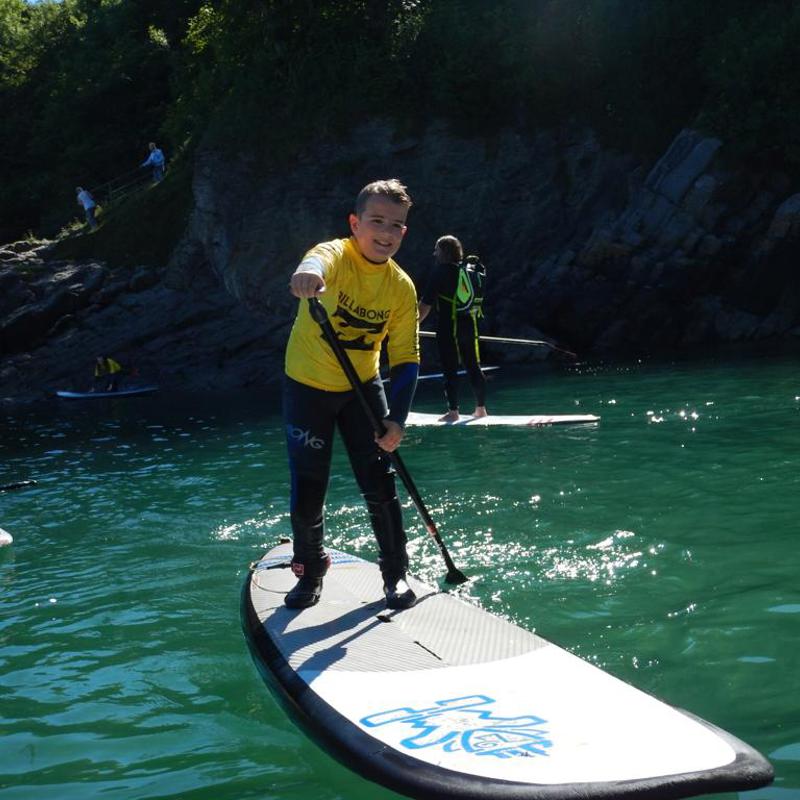 Paddle Board To Cresswell Quay In Pembrokeshire, Wales
PADDLE BOARDING FOR CHILDREN IN PEMBROKESHIRE