SURF - SUP - KAYAK - WETSUIT & BIKE EQUIPMENT HIRE PEMBROKESHIRE
Saundersfoot Water Sports Equipment Hire Centre
If you know the basics and want the freedom of exploring Saundersfoot coastline on your own, then our equipment hire centres is the perfect option for you. You can hire wetsuit, paddle boards, bikes & kayaks starting from 1 hour, we offer several different equipment hire packages. We will give you a short instruction and a safety briefing before you head off on your adventure. We are based in Saundersfoot in the Marine Centre of Excellence, and offer wetsuit, SUP and kayak equipment hire from Saundersfoot Harbour.We stock a full range of top-quality kit selected exclusively from the best brands in the business. We have  kayaks, stand up paddle boards, wetsuits, buoyancy aids and accessories all stocked and ready for hire in a variety of sizes. On arrival to the centre, our fully-trained and experienced staff will be on hand to supply and fit you with the correct size gear. We have kit and equipment for all ages. We are the only equipment hire business offering this in Saundersfoot Harbour. We have several pay and display car parks within walking distance and all are just a few short minutes  walkaway.
Please note: If you're booked onto an activity with us, all equipment is provided at no extra cost.
Saundersfoot SUP and Kayak Hire
We Are Wales' Trusted Water Sports Centre
Marine Centre Of Excellence
If you're an adventurer looking for something new who wants to try their hand at one of Saundersfoot many ocean activities; choosing to hire from the Marine Centre Of Excellence will ensure you receive only the very best paddle board and kayaking equipment on the market. We have the largest selection of Saundersfoot hire equipment and accessories.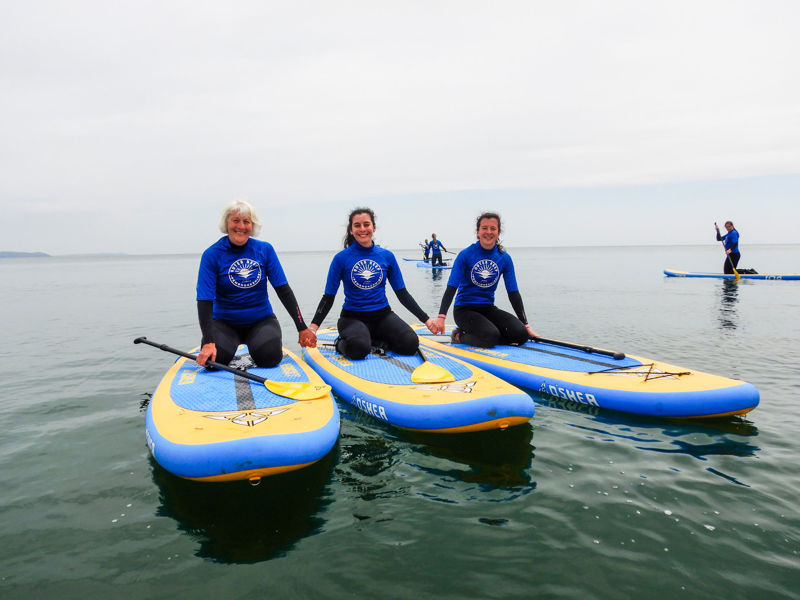 Open Seven Days A Week
Paddle Board Hire Saundersfoot | Glen Beach Pembrokeshire
One Hour - £15
Two Hours - £25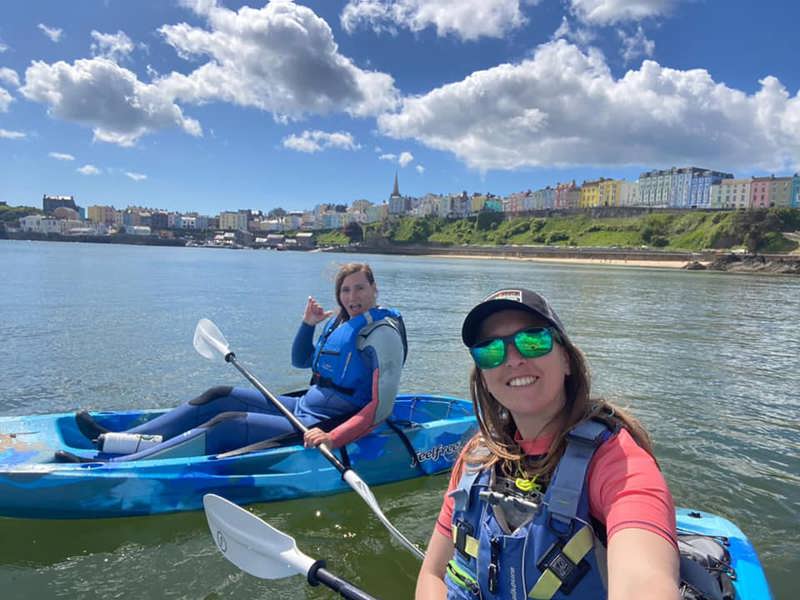 Marine Centre Of Excellence Saundersfoot Harbour
Kayak Equipment Hire Saundersfoot
One Hour - £15
Two Hours - £25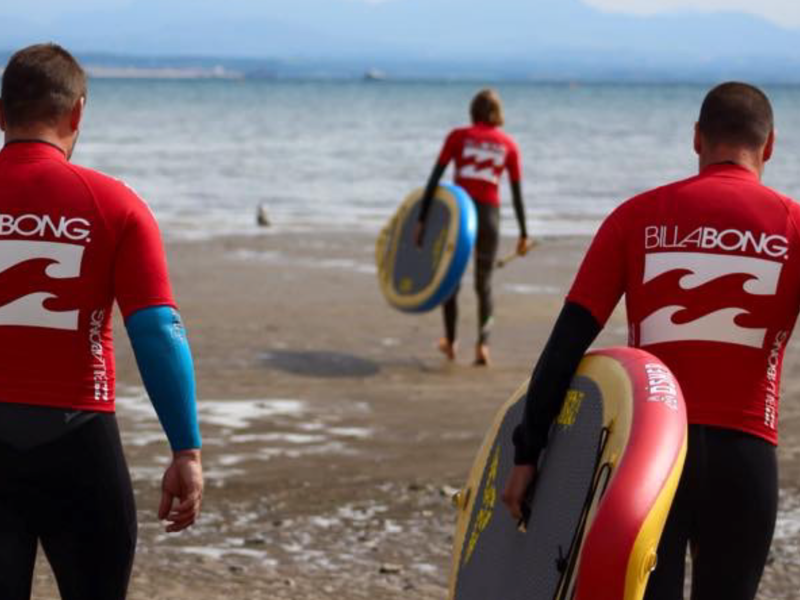 Marine Centre Of Excellence Saundersfoot Harbour
Wetsuit Hire Saundersfoot | Adult And Children's Wetsuits
Half Day - £10
Full Day - £15
Saundersfoot Glen Beach | Water Sport Equipment Hire
How well a wetsuit works is completely affected by its construction. This means the neoprene that is being used and how the wetsuit has been put together. Our wetsuits are all glued, blind stitched and taped at the seams. The quality of this construction means water only comes in at the ankles, neck and waist area. With a good fit, this is minimal. We stock these wetsuits all year round so you can be confident that you will always be well equipped to enjoy your surfing experience in Pembrokeshire. During the warmer months, we also have a large range of shorty and Funky Seal (patterned) wetsuits available.
Wetsuit - Bikes - SUP - Sit On Kayak Hire In Pembrokeshire
Inflatable Paddle Board & Kayak Hire | Saundersfoot Water Sports
Tenby - Saundersfoot - Pembrokeshire
SUP EQUIPMENT HIRE | SAUNDERSFOOT SUP HIRE
Top range of Surfboards

Strong & durable Bodyboards

High quality Wetsuits

Sit on top Kayaks

Mountain bike hire
Marine Centre Of Excellence Saundersfoot Harbour
Saundersfoot Water Sport Courses | Equipment Hire Pembrokeshire
SUP HIRE SAUNDERSFOOT
Maybe your preferred method of ocean travel is the trusty SUP. Well, we've got you covered there too. We have a range of brands available for our stand up paddle board hire so you'll be sure to find a personal favourite. When you hire a SUP from us, you'll be provided with a 10ft inflatable board, an adjustable paddle, a buoyancy aid and a helmet. Being inflatable, our boards are more capable of withstanding the natural stress of the ocean. This coincidentally makes them comfier than the alternative hardboards and leads to a more relaxed experience. We will also sell Aquapac's so you have somewhere dry to keep any phones or valuables. It's very difficult to Instagram from the bottom of the ocean, plus keeping your phone safe will give you the chance to call our office in case you drift into a spot of trouble.
KAYAK HIRE SAUNDERSFOOT
We have two types of kayaks for hire, single or double. Maybe you're a solo explorer looking to seek out the secrets of Pembrokeshire , or perhaps you'd just rather share the ocean with a partner or a friend. Either way we have the correct kayak for you. All of our kayaks come equipped with seats, appropriately sized paddles and buoyancy aids. Our kayak hire in Saundersfoot Harbour will always be provided along with a good eyeball check of the ocean. There's no point in sending you out on the water if the conditions aren't suitable. We will always advise the safest and most enjoyable routes to match the conditions on the day. We offer Aquapacs for sale in order to take your mobile phone with you.
ACCESSORIES: BOOTS, GLOVES, HOODS
We also offer a handy selection of surf accessories to supplement your time in the ocean. These extra little touches will help make your time on the water much more comfortable and enjoyable during the colder months. Wetsuit boots, surf gloves and surf hoods all help to minimise heat loss from your extremities whilst surfing in the winter. Speak to our friendly team members to hire out any boots, gloves or hoods if the water temperature is a little on the chilly side. Additionally, if you have any questions or concerns about how best to use our equipment, don't hesitate to ask.
BUOYANCY AIDS
The importance of safety equipment on the water really can't be stressed enough. For those unfamiliar with the ocean, buoyancy aids are a must. We stock a full range of top-quality and regularly maintained buoyancy aids that will help keep you safe and confident in the ocean. When it comes to buoyancy aids (BA's), finding the right fit is essential. They want to be tight enough to not rise up above your face in the water, but also not too restrictive that you can't move your arms. Our staff are fully trained in supplying and fitting the correct size BA for you so please feel free to ask for their advice.
Outdoor Activities In Pembrokeshire, Wales
Saundersfoot Water Sports | Equipment Hire
Marine Centre Of Excellence Saundersfoot Harbour
WE HIRE WETSUITS, SURF BOARDS, BODYBOARDS, PADDLE BOARDS, KAYAKS & BIKES
Marine Centre Of Excellence Saundersfoot Harbour
PADDLE BOARD HIRE SAUNDERSFOOT | BIKE SUP & KAYAK HIRE
Inflatable Paddle Boards, Sit on Top Kayaks
Based in Saundersfoot Harbour in the Marine Centre of Experience offering wetsuit, SUP and kayak hire.
Kayak And Paddle Boarding Equipment Hire Saundersfoot
April - December
Book Your Surf & SUP Equipment Hire
For the full range of details on how to hire from our shop or at the beach.