Come & discover Paddle Boarding & Coasteering
Jumbo Paddle Boarding Coasteering in Pembrokeshire, Wales
Super SUP & Coasteering
£ 45.00

 

PP
 Paddle and plunge your way around Pembrokeshire's epic coastline
 Wetsuits, buoyancy aids, helmets, paddles and super SUP included
 No prior experience required
 Navigate the coast using paddle power - explore by climbing, leaping and sea swimming
Jumbo Paddle Boarding Coasteering in Pembrokeshire. Why not combine two of our most popular activities to create something special while you're here in Pembrokeshire. Our award-winning Super stand up paddle boarding and adrenaline packed coasteering in Pembrokeshire compliment each other perfectly! With such fantastic activities and stunning locations, it's no wonder we're number 1 choices for both Coasteering and Stand Up Paddle Boarding in Pembrokeshire. Take the plunge and paddle with us; we guarantee you won't be disappointed!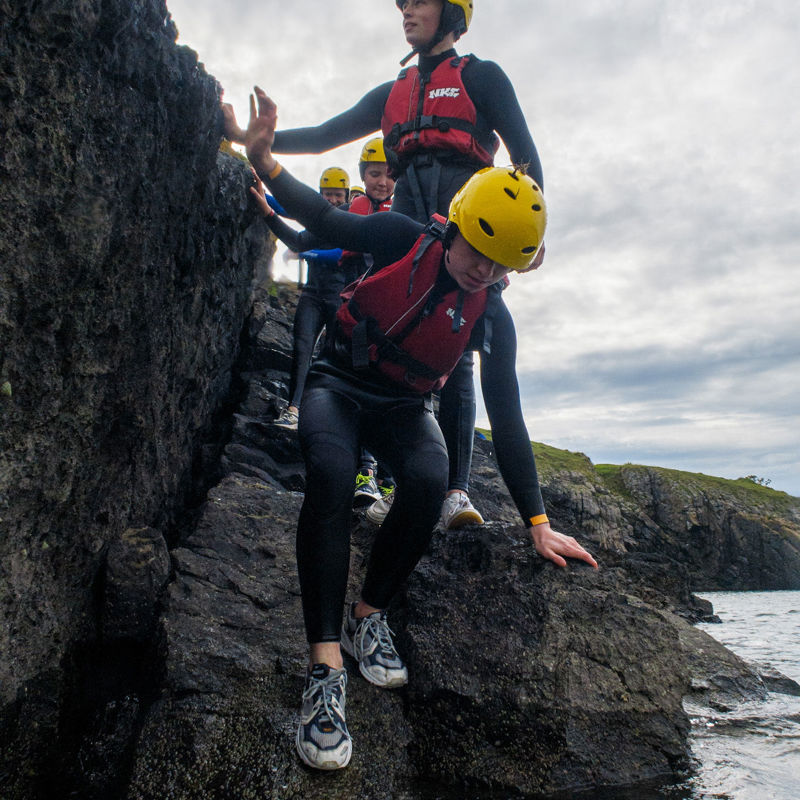 Stackpole to Barafundle Bay Paddle Boarding Coasteering
HOW ARE THEY COMBINED?
Once you meet you instructors, you'll be kitted out in a top of the range wetsuit, buoyancy aid and helmet. After grabbing a paddle, you'll make your way down to the beach and head out to enjoy our beautiful unspoiled coastline. Our experienced instructors will make sure you get the best out of each activity by considering a few different factors during your adventure.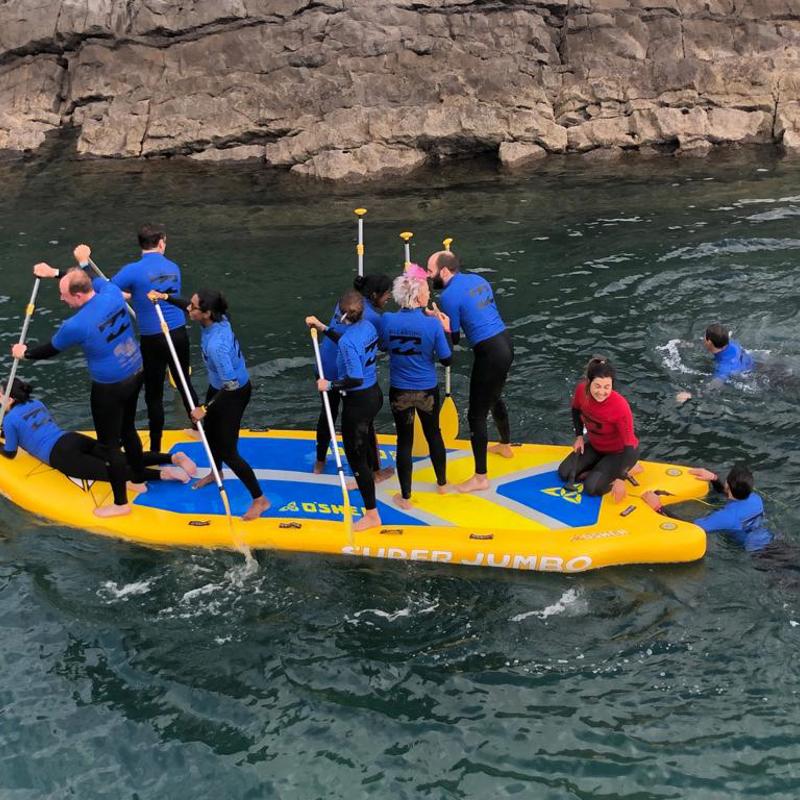 Tenby North Beach Family Paddle Boarding
Depending on the weather, swell, tide and time, your instructor will know the best activity to start off the session for the most amount of fun! During the super SUP, you will learn how to kneel, stand up and navigate the Pembrokeshire coastline as a team. After successfully touring around the fringe of the coastline, you will be taught how to identify our fascinating marine life, negotiate swell and execute the perfect landing.
Saundersfoot to Monkstone Paddle Boarding
SOMETHING FOR EVERYONE
Saundersfoot to Monkstone Point Paddle Boarding Trips. One of our favourite locations to explore is Saundersfoot, a picture-perfect coastal village nestled right in between Tenby and Amroth, in Pembrokeshire, Wales.
To really ramp up the laughs during your Super Stand Up Paddle Boarding Pembrokeshire adventure, you will moor up and pit your wits against one another in a series of hilariously funny SUP games  and if that's not enough action, exercise and laughter, there's even more to Stand Up Paddle Boarding in Pembrokeshire.
We Are Wales' Trusted Water Sports Centre Images taken by Becky Tooby @wterful_life
Paddle Boarding Coasteering Pembrokeshire, Wales
Pembrokeshire Paddle Boarding Coasteering School has officially been working with National Trust for over 20 years, and we approach all our sessions with safety & maximising you experience in mind. We are licensed by the AALS and all Outer Reef coaches are fully qualified instructors.




Open every day
Jumbo Paddle Boarding Coasteering in Pembrokeshire
THIS IS THE ULTIMATE WAY TO ENJOY OUR COASTLINES!
During your Coasteering you'll be taught how to make your way along Pembrokeshire cliffs and coastline by means of climbing, jumping, traversing, swimming and diving. You'll spot incredible marine life, negotiate natural rapids, sluices and whirlpools before attempting adrenalin-fuelled sea cliff jumps. Don't despair if this sounds too extreme; we always have alternative options for the slightly more reserved. There's something for everyone and it's a no-pressure tour. The activity is tailored to the group's preferred level of intensity.
Adventure Activities For All Ages & Abilities
COME & EXPLORING THE PEMBROKESHIRE COAST & DISCOVER OUR BEAUTIFUL LOCATIONS.
Jumbo Paddle Boarding Coasteering in Pembrokeshire following some of the most beautiful coastline Pembrokeshire has to offer!
FULL REFUND POLICY: COVID-19
Jumbo Paddle Boarding Coasteering in Pembrokeshire, Wales
We are taking bookings for courses, staycations, and packages and expect to be fully booked throughout 2021.  If we are unable to run any activities due to Covid-19 we will offer you a full refund or an alternative date, so be reassured you will not lose out.  For our full terms & conditions click here.
Come & exploring the Pembrokeshire coast & discover our beautiful locations.
Jumbo Paddle Boarding Coasteering Locations in Pembrokeshire, Wales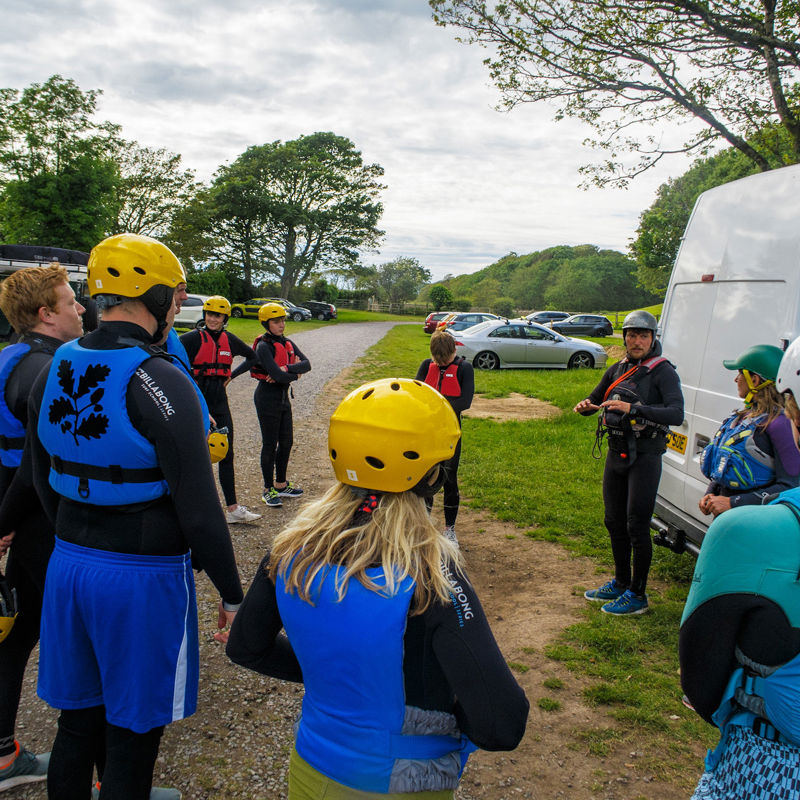 Jumbo Paddle Boarding Coasteering In Tenby | Outer Reef Tenby North Beach Water Sports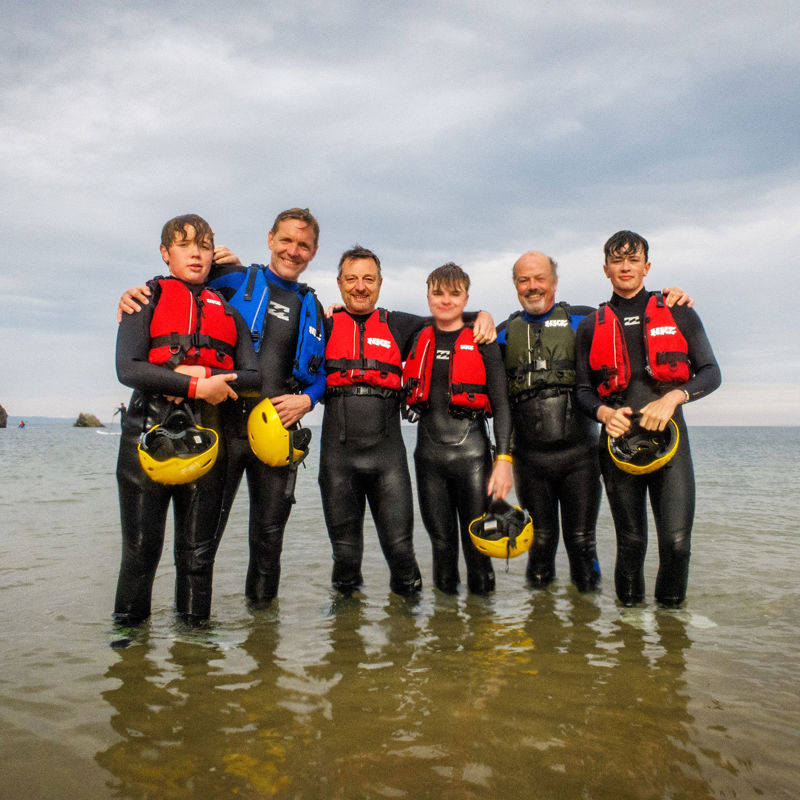 Jumbo Paddle Boarding Coasteering Pembrokeshire
Jumbo Paddle Boarding Coasteering Pembrokeshire Around The Pembrokeshire Coastline Is amazing!

Jumbo Paddle Boarding Coasteering Pembrokeshire In Pembrokeshire, Wales
Jumbo Paddle Boarding Coasteering Pembrokeshire tours around the coastline
Jumbo Paddle Boarding Coasteering Pembrokeshire
Jumbo Paddle Boarding Coasteering Pembrokeshire
About our Jumbo Paddle Boarding Coasteering Pembrokeshire TOURS
Very easy
No crowds
Top quality equipment provided
Photo of your tour can be arranged
Price per person £45
Price per person £45 includes: 3 hours guided tour, all equipment provided, fully qualified & insured guides
WHAT'S INCLUDED
 Industry leading coasteer instructors
 Wetsuits, buoyancy aids, helmets and insurance
 Lock box for valuables and clothes storage
 Comprehensive instruction on correct techniques for traversing, jumping and water entry / exits
 10% discount off further  Activity Centre activities
 Wildlife and coastal heritage information along the route
 10% off at our stores
 Please allow roughly 3 hours for your total visit