Surf | SUP | Kayak | Coasteering | Instructor Courses | Lifeguard Training
Pembrokeshire Water Sports Centre
Established in 1999, Pembrokeshire Water Sports offers Surf and Stand-Up-Paddle Boarding (SUP), Kayaking and Coasteering lessons along with instructor courses and SLSGB/ILS Lifeguard courses, and the number one choice for you in Wales. We have been running the ultimate Pembrok Water Sports Centre, which is suitable for all ages and abilities. Our Water Sports centres are based in Saundersfoot Harbour in the Marine Centre of Excellence, Tenby North Beach Harbour, Stackpole Quay and Gupton Farm at Freshwater West. We offer a full array of daily water sports courses and adventure activities, as well as offering surfing, kayaking, paddle boarding, coasteering we all so offer Surf, wetsuit, SUP, kayak, bike equipment hire and more. Whether you're coming alone, with friends or family we cater to everyone and can guarantee you'll have a great time with us in a safe learning environment.
Pembrokeshire Water Sports | Outdoor Activities In Pembrokeshire, Wales
From families to individuals, groups and residential, we run half day lessons to adventure weeks and weekends, wellbeing Retreats to coasteering and lots more on the stunning Pembrokeshire coastline.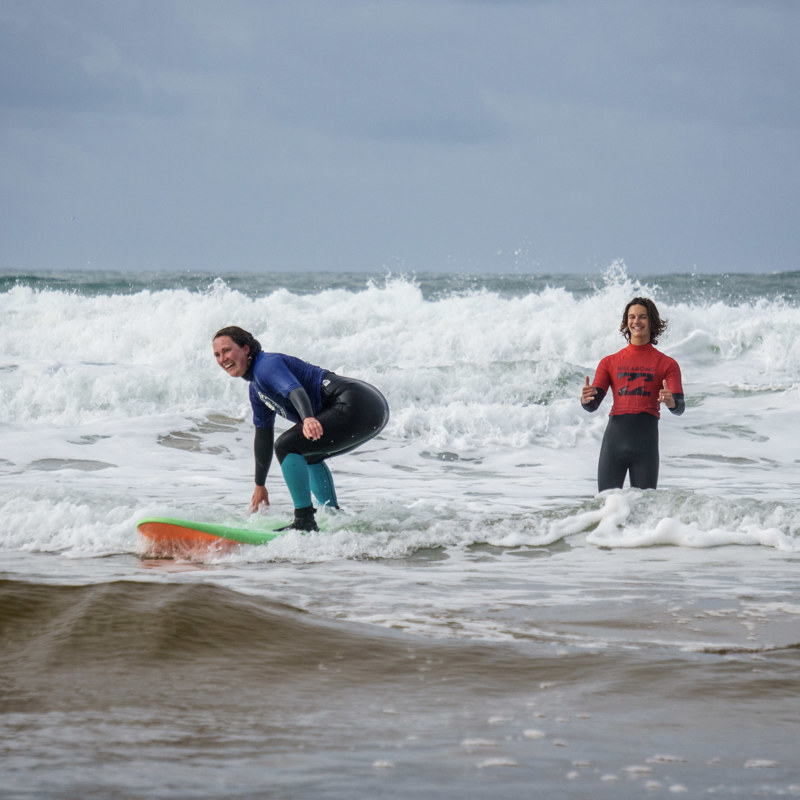 Epic Surf Lessons With Qualified Instructors
Pembrokeshire Water Sports | Surf Lessons Pembrokeshire
With the guidance of our fully accredited ISA surf instructors on the best surfing beaches in Wales, including Freshwater West, Manorbier, Broad Haven, and Newgale, you can look forward to great memories and a solid foundation in surfing.  Book your surf lesson today and we will have you catching your first waves and progressing onto your next level of surfing in no time at all.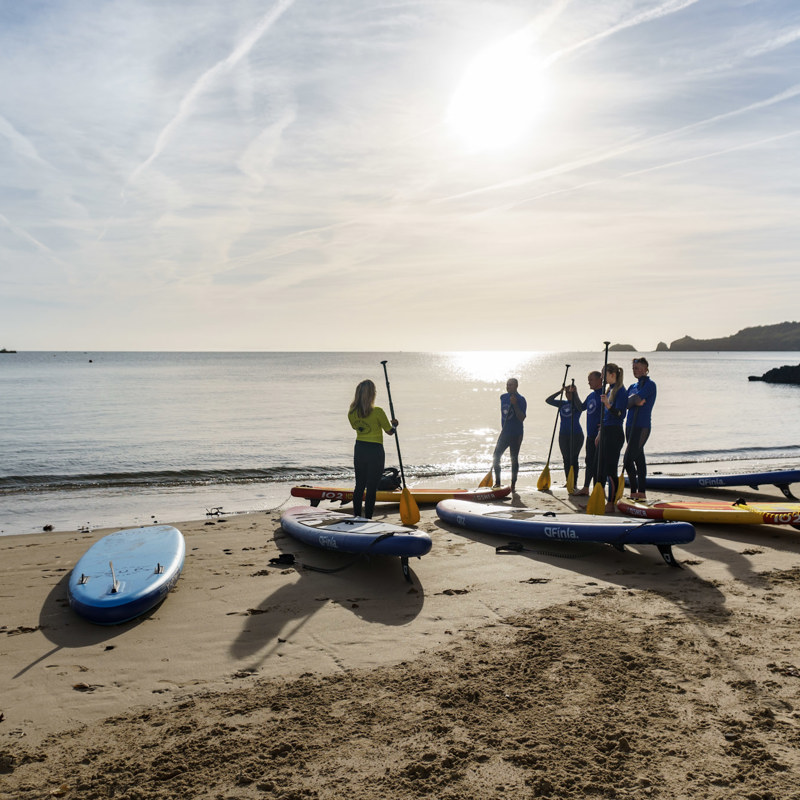 Come and explore Pembrokeshire's unspoiled National Park coastline
Pembrokeshire Water Sports | Paddle Boarding Lessons Pembrokeshire
Play alongside magnificent cliffs and jump into crystal clear water. It took us years of exploring the Pembrokeshire coast and inland waterways to discover the beautiful locations for our SUP courses. The routes we have created are full of hidden wonders that make our paddle boarding adventures a completely unique experience.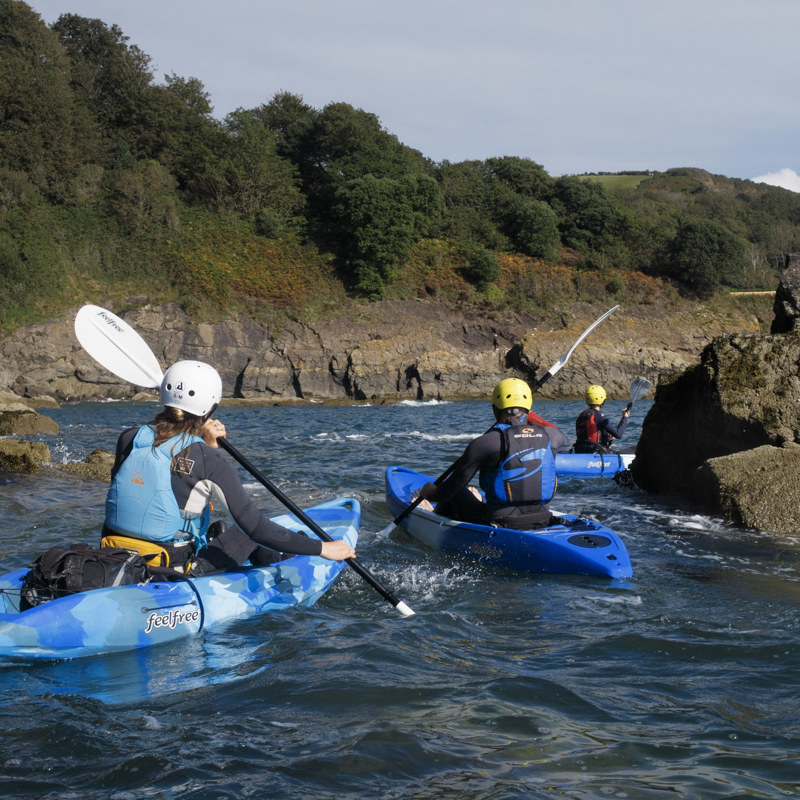 Our favourite locations to explore
Pembrokeshire Water Sports | Kayak Courses Pembrokeshire
Saundersfoot to Monkstone Point Kayak Trips, a picture-perfect coastal village nestled right in between Tenby and Amroth. Or why not take in the incredible sights of Tenby from the water on Tenby North Beach with our Kayak tours. Get an up-close view of the famous Goskar Rock and watch as the light glints off the brightly coloured houses onto the crystal clear water. where ever you decided to go Outer Reef has got you covered.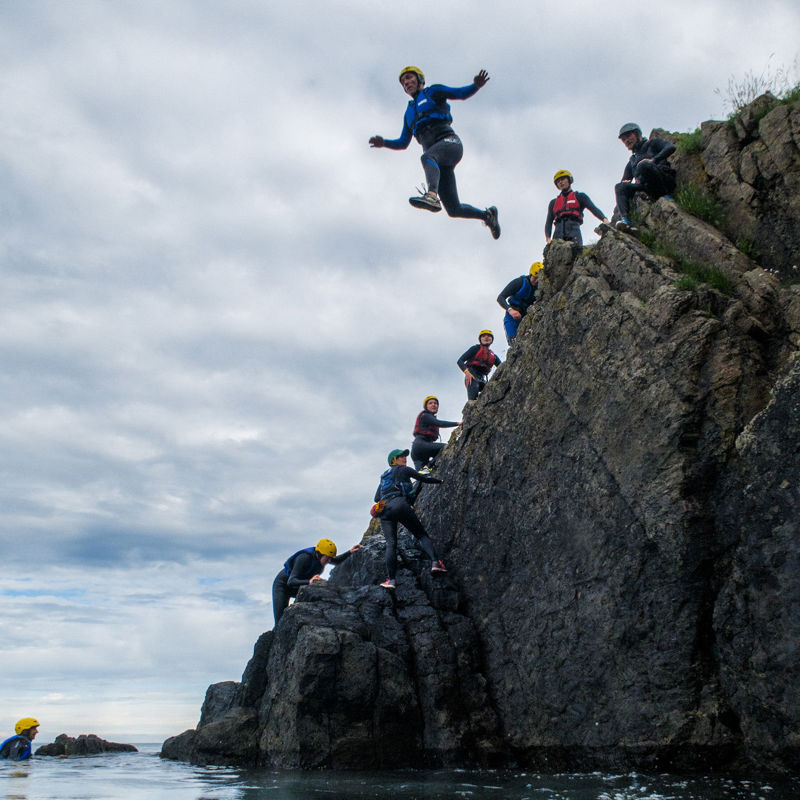 Probably the best liquid refreshment
Pembrokeshire Water Sports | Coasteering Pembrokeshire
The most extreme rock pooling or an aquatic nature-trail. In a nutshell it is an all-in-one experience that treats the foreshore as an eco-adventure playground. It's about rock-hopping, shore-scrambling, swell-riding, cave-exploring and, yes, cliff-jumping. But it's as much about discovering our wildlife and coastline at close-quarters; an intimacy that walkers never experience.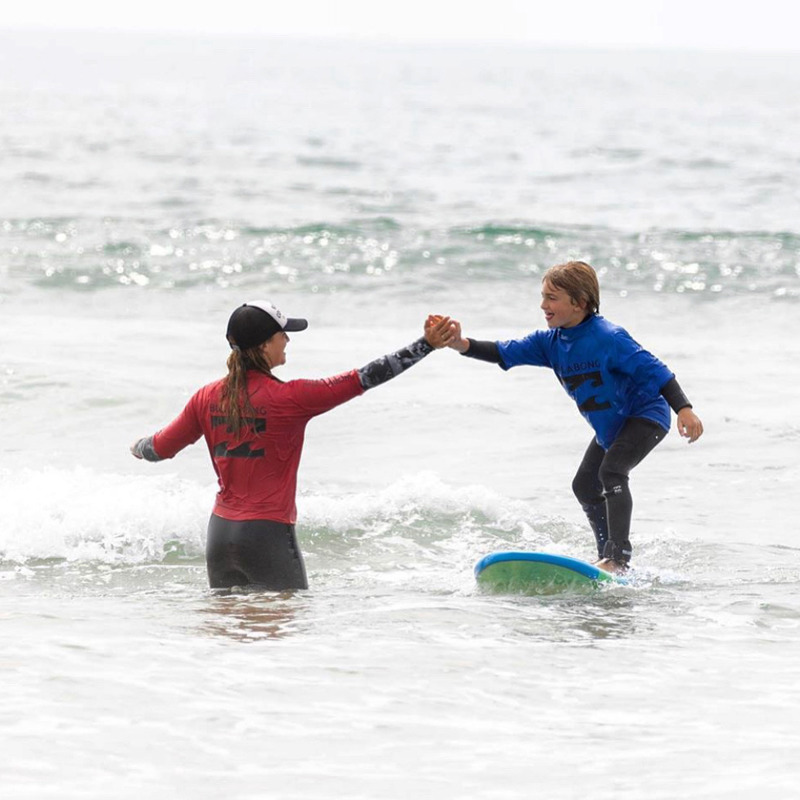 Combine your love of surfing with a career
Pembrokeshire Water Sports Surf Instructor Courses
Have you always dreamt of living a healthy outdoor lifestyle... whilst getting paid to do it? We can train you to become a leading instructor in your chosen field, from Outdoor Activities Instructors to ISA Surf Instructor Level 1 and Level 2.  Whatever it is, we've got you covered. It's the best job in the world! Follow the seasons, work around the world, and be part of the ISA worldwide community... working with amazing people in amazing locations.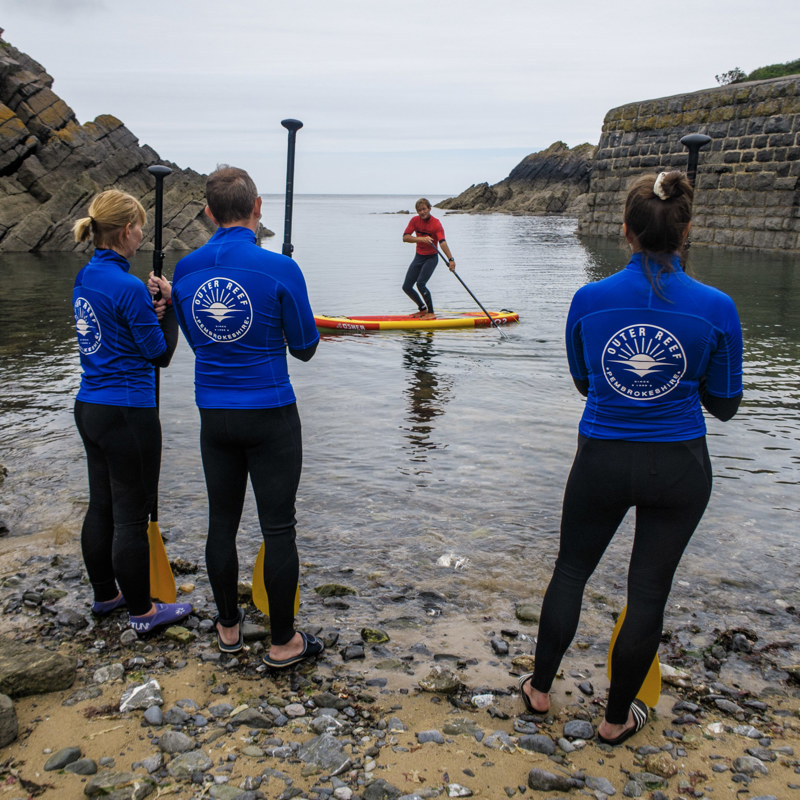 Explore & Share on the water
Pembrokeshire Water Sports SUP Instructor Courses
We teach the ISA Flat Water SUP Coaching & Instructing Educational Program here in Wales, throughout the UK, and abroad. This is the international standard for accreditation of Coaches and Instructors in the Stand Up Paddle Boarding industry.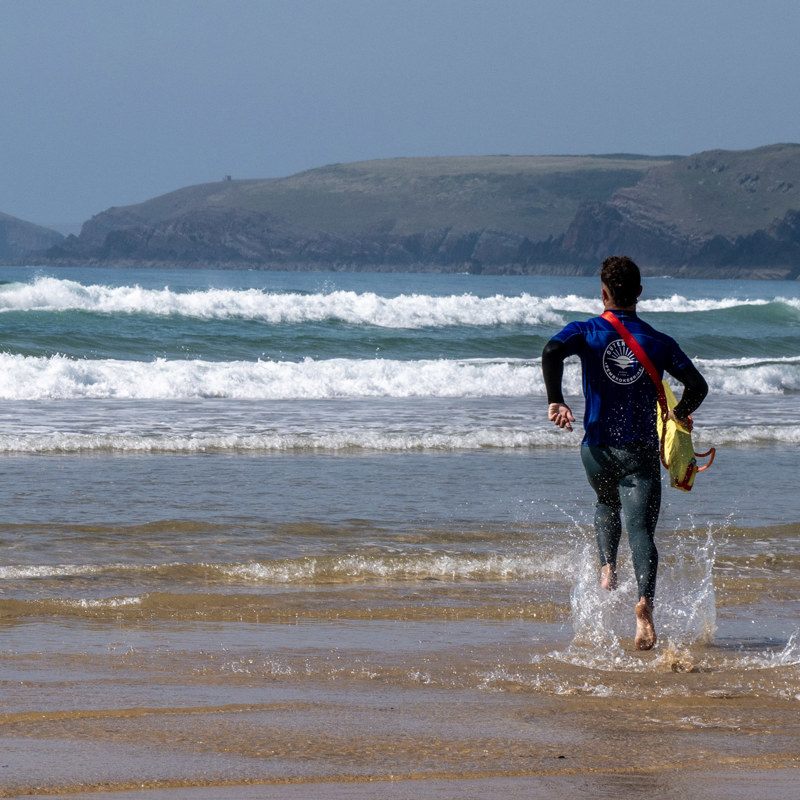 Want to become a beach lifeguard? 
Pembrokeshire Water Sports Beach Lifeguard Courses
We teach the rigorously examined NARS standard.  This Beach Lifeguarding Award establishes a standard that allows candidates to become full SLSGB Nars Beach Lifeguards, which is Internationally Recognised.  So if you're dreaming of a career in Lifeguarding down-under on Australia's Gold Coast, this is the best place to start!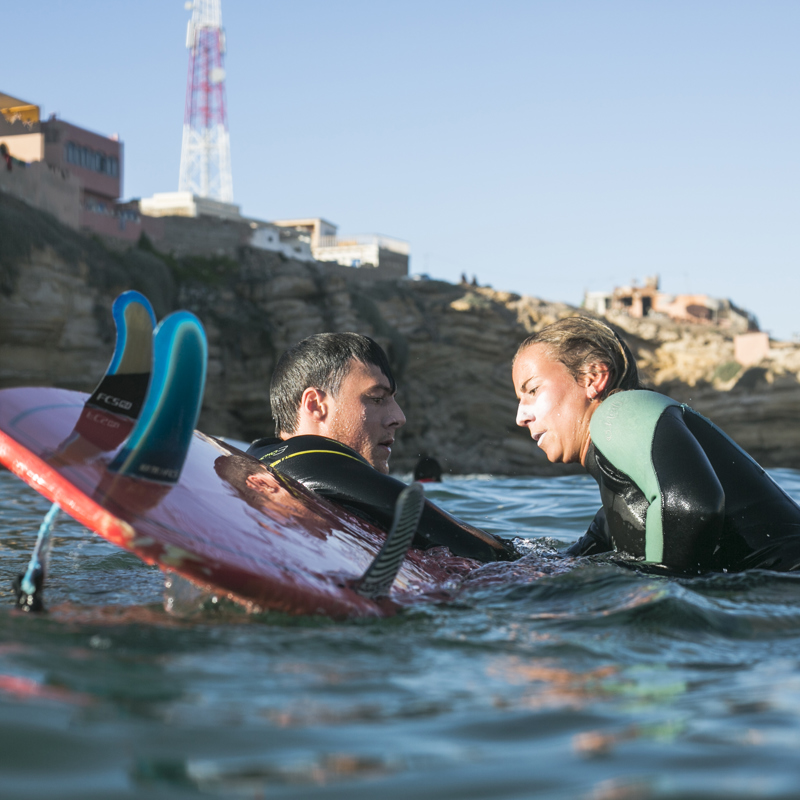 Get qualified to save lives in the surf
Pembrokeshire Water Sports Surf Coach Safety & Rescue Courses
Join us today and become a lifesaver for tomorrow!  Our Surf Lifesaving Great Britain (SLSGB) Course will teach you fundamental surf lifesaving techniques, including Level 1 & Level 2 First Aid, Aquatic Risk Management, and Paediatric Life Support.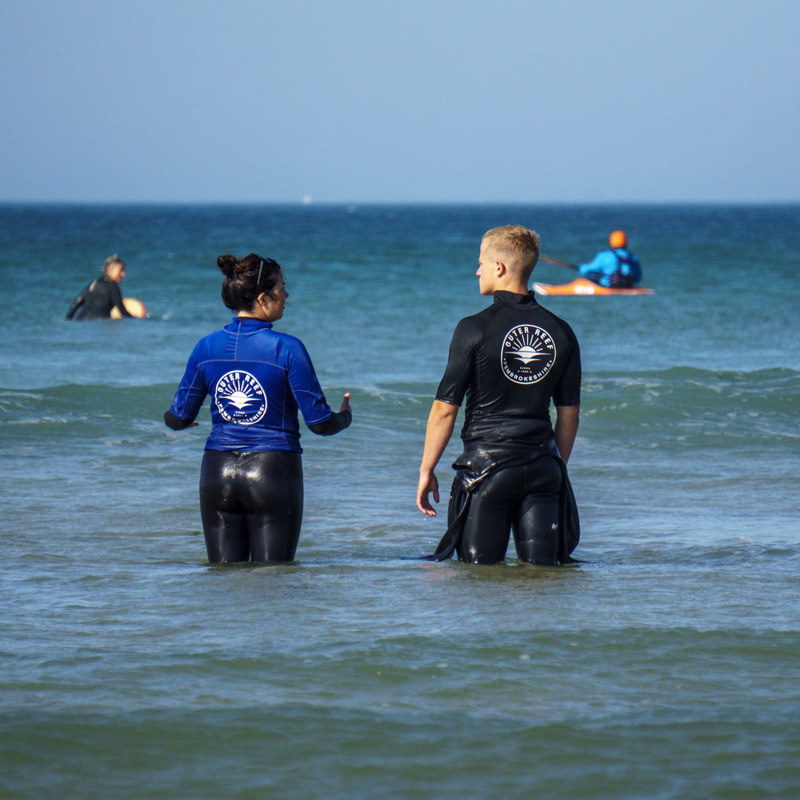 8 weeks of adventure
Pembrokeshire Water Sports Outdoor Instructor Training Courses
We would like to offer you the opportunity to become qualified in instructing a whole host of outdoor activities so you can do just that! Throughout the 8 week duration of our course you'll have the opportunity to gain qualifications in ISA surf and SUP instructing, kayaking, lifesaving, outdoor first aid and much more.