Surfing Lessons Freshwater West Pembrokeshire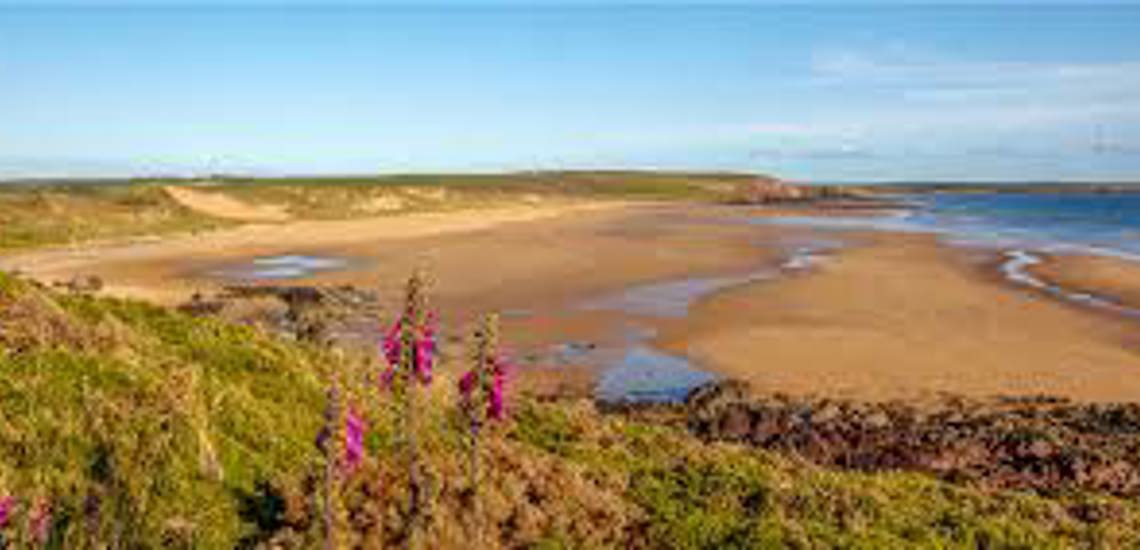 Surfing Lessons Freshwater West Pembrokeshire | Surf Courses
Surfing Lessons Freshwater West Pembrokeshire
Freshwater West is our seaside star and a must-visit beach in Pembrokeshire. It's breathtakingly beautiful, perfect for family adventures and a favourite with watersports enthusiasts.
Surfing paradise
The southwesterly facing beach is popular with surfers and is often regarded as one of Wales' best surfing spots, with consistent swell and waves.
Sandy adventures
It's not all about the water sports though, there's plenty to see and do on the sand.
There are buckets (and buckets) of sand to go around, have fun building sandcastles, try kite flying and enjoy this wild stretch of coast. The beach has a wealth of rockpools; mini explorers love delving into these underwater worlds and spotting marine creatures. 
We often host beach cleans here to keep this special place clean and tidy; grab a litter picker and join us.
Freshwater West (also known as Fresh West) is a beach near Castlemartin, Pembrokeshire in West Wales. It lies along the B4319 road and is part of the Pembrokeshire Coast National Park. Freshwater West is one of Wales' top surfing locations, and regularly hosts surfing tournaments such as the Welsh National Surfing Championships since 1960's. Since 1999 we have run a lifesaving service & in 2010 the beach has had RNLI lifeguard service during the busier summer months