Newgale beach |Surf Lessons Newgale Pembrokeshire, Wales | Surfing Pembrokeshire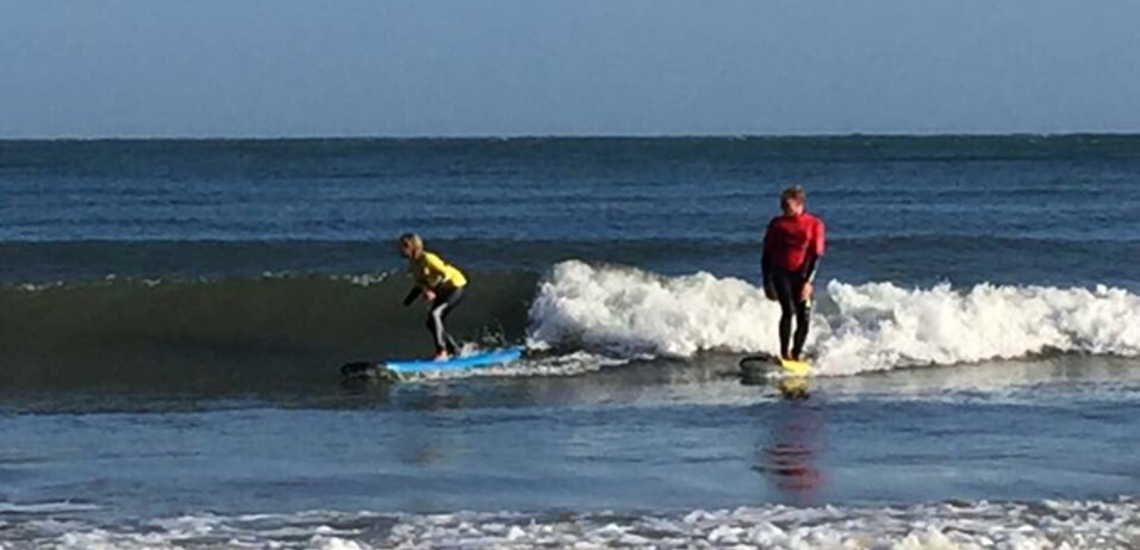 Newgale beach |Surfing Lessons Newgale Pembrokeshire, Wales | Surfing Pembrokeshire
Newgale Beach Surf Lessons Pembrokeshire, Wales  Surfing Pembrokeshire
Surfing Lessons at Newgale Pembrokeshire, Wales. We run Surf Lessons at Newgale Beach in the beautiful Pembrokeshire Coast National Park. This Beach is Enormous! is the only way to describe this beach; it's almost 2 miles of sand backed by a huge pebble bank formed after a BIG storm in 1859.
We run Paddle Boarding & Surfing are popular on this beach and tuition is available.
Walk right down to the southern end to find a walk-through cave and numerous sheltered bays.
Cross the river, at the back of the pebble bank opposite the cafe at the north end to gain access to several low tide bays.
At very low tide it's possible to walk round to Cwm Mawr beach but keep an eye on the tide times as you dont want to get cut off.
Dog restrictions apply to the middle third of the beach between the 1st May and 30th September. Check out a map of the beach to help with which section of beach it applies to.