Paddle Boarding Saundersfoot | Learn To Paddle Board Pembrokeshire, Wales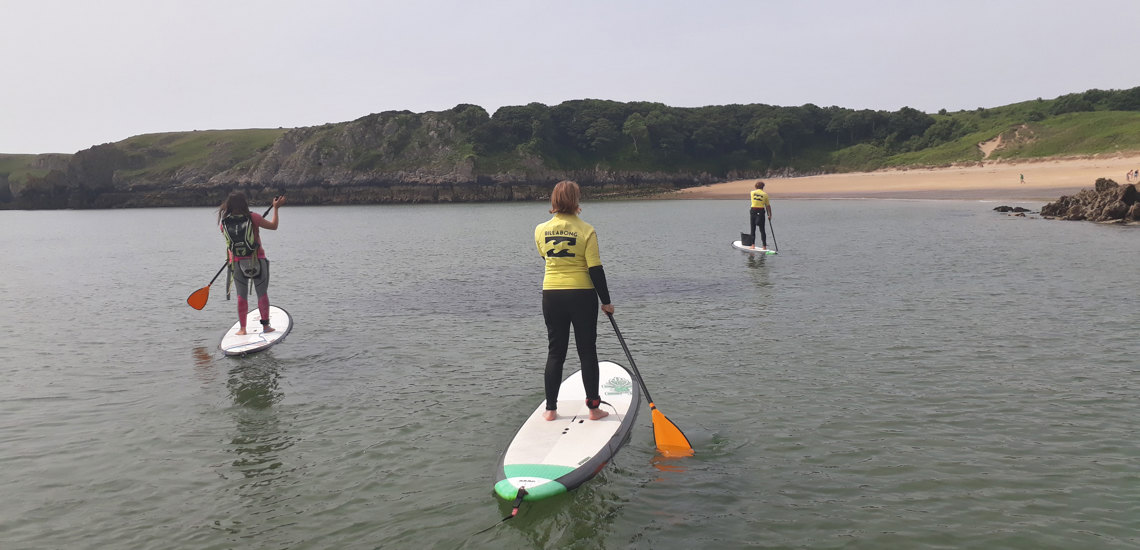 Paddle Boarding Saundersfoot | Learn To Paddle Board Pembrokeshire, Wales
Paddle Boarding Courses In Saundersfoot 
We offer Paddle Boarding Courses all around the Pembrokeshire Coastline. We will introduce you to the fast growing disciplines of Stand Up Paddle boarding. So If your looking for a safe, fun easy to pick up activity, there's not much that'll beat your Paddle Boarding Lesson With Us. Our SUP lessons take you through every stage of Paddle Boarding in Wales. Saundersfoot is a small seaside resort in between Tenby and Amroth. It's much more compact than Tenby and has a charm and character of its own. In many respects Saundersfoot is a much more accessible seaside resort: Saundersfoot beach is wide, sandy and has a blue flag.
There are plenty of places to eat and drink around the harbour and there's ample parking near the beach both on the harbour side and in the Pembrokeshire Coast National Park run car park behind the shops. Saundersfoot was designated as a conservation area by the Pembrokeshire Coast National Park in 1995.
PADDLE BOARDING COURSES IN PEMBROKESHIRE | FAMILY PADDLE BOARDING COURSES
We run daily Paddle Boarding Courses Around Saundersfoot - Tenby area from Easter to the end of October primarily around South Pembrokeshire & at the Beautiful Stackpole Quay & Stand Up Paddle Boardin around Tenby & Saundersfoot 
Learn To Paddle Board With Us
Our paddle boarding Courses Times
Morning outings start at 9:45am
Afternoon outings start at 1:45pm
Our times do depend on the wind & tide to make your experience the best it can be!
WE'LL PROVIDE:
* Parking at Stackpole Quarry for the duration of the activity
* A friendly and fully qualified guide
* Wetsuit & all equipment 
* Safety Equipment
PADDLE BOARDING COURSES IN PEMBROKESHIRE
* Towels and a wash bag (for our dedicated changing facility and shower block)
* trainers or flip-flops or wet suit beach shoes to get wet
* Swimwear
* Sun tan lotion
* Clothes to change into after the session