UNITED KINGDOM, EUROPE BALI, SRI LANKA & MOROCCO
LEVEL1 SURF INSTRUCTOR COURSES 2020
ISA SURF INSTRUCTOR COURSE CONTENT
The role of the surfing Coach.

Identifying the duty of care regulations that apply to conducting surfing lessons.

Risk management & safety.

Identifying surfing lesson  hazards.

Emergency Action Processes.

Lesson plans for surfing courses.

surf boards courses, equipment

Communication skills for the surf course environment.

Instruction Surf course coaching methods.

Surf lesson plans.

Assessing students performance.

Evaluating surf course outcomes.

Minimising environmental impacts

Abide by student lesson & Surf instructor courses ratios: Surf Course Accredited Instructor.
Not only do you get to spend every day on the beach, but you can also manage it so you work during summers and escape the winters traveling. You can also get jobs abroad, or in surf camps right across the globe. On top all that you get the rewards of seeing the faces of super stoked pupils who you have helped get to their feet. It's the perfect job for students at college or university or during their gap year.
ABOUT PEMBROKESHIRE SURF LODGE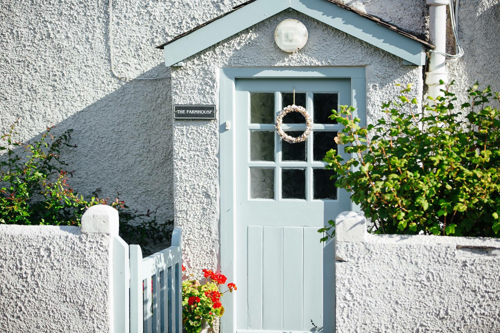 A short walk from golden, sandy beaches, this basic yet comfortable lodge is a dream location for those who want to spend time exploring the Pembrokeshire coast and enjoy the pathway to becoming an outdoor activity instructor. Come & experience Pembrokeshire's amazing blue flag beaches, which we boast are some of the best the county has to offer.
Just a short walk from Freshwater West, one of Wales's best beaches, Gupton Farm Surf Lodge is the perfect coastal escape for adventurous guests who want to enjoy the outdoors and meet up with friends and family.  You'll find lots of things to do right on your doorstep. Hike along the Pembrokeshire coast path, go wildlife watching at the nearby bird hide, or head straight to the beach. This wild, sandy stretch is adored by adventurers and nature lovers alike. With consistent swell and strong waves, the beach is regarded as one of Wales' best surfing spots. Our Surf & Paddle Boarding Centre is right next door, so all the equipment you need is right on hand.   
The surf lodge is a comfortable space for ten people & being on a campsite your venturesome friends and family may like to join you under canvas or in their camper van and stay close by.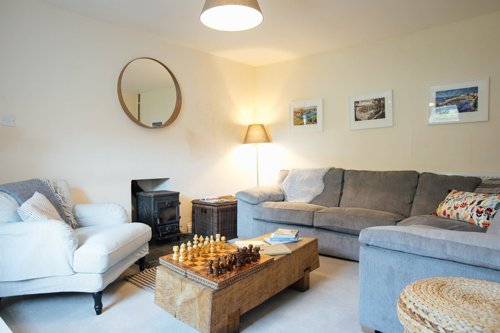 With its award-winning beaches, tranquil wooded valleys and outdoor activity centre, Stackpole estate is a short drive away. From kayaking to coasteering, you can try a variety of outdoor activities on the estate.
Location
We are based on Pembrokeshire's coastline in Wales on the westerly tip of the UK. Come & join us on your new career path as an outdoor adventure instructor. Experience Pembrokeshire's amazing blue flag beaches. Outer Reef Surf Centre was established in 1999 & has been running instructor training courses ever since. Our team of instructors are all fully qualified, who specialise in coaching development worldwide & will run you through all stages of learning how to develop as a multi activity coach. All surf equipment is provided by us. We are The Official Activity Provider for the National Trust & our Centre is licensed by the AALA Adventure Activities Licensing.
FAQ'S
We are based on the stunning Pembrokeshire coastline in Wales, on the westerly tip of the UK.
Yes we are. We have £10 million public liability insurance and all instructors & surf crew are fully qualified & members of the NGB.
Personal membership costs to National Governing Bodies such as British Canoeing for example. The total cost of these is about £75.
DBS update service membership (£13 annually)
LEVEL 1 SURF INSTRUCTOR COURSES
SURF INSTRUCTOR COURSES
Make your hobby your job and kick start a career as a surf instructor
ISA Surf Instructor Courses
SURF INSTRUCTOR COURSES UK
DAY ONE:
9.00 am       
Enter names and addresses on attendance form

Ascertain any medical/dietary issues
Surf Instructor Course overview
Introduce self, 
Set the tone for the course.
Collaborative and enjoyable.
Brief descriptive overview
Describe the delivery methods, i.e.
Theory modules delivered as per course contents over two days.
Practical sessions (tutorials) delivered by on beach practical sessions (both days) and classroom workshop.
Brief description about The International Surfing Association.
Surf instructor Assessments
Coaching candidates will be assessed as competent / not yet competent within the workshop and practical sessions of:     
Venue analysis 

Lesson planning (group assessment)

Delivering the planned lesson (deliver lesson segment)

Demonstrate practical surfing skills

Assess lesson delivery (self-assessment)
If the coaching candidate is deemed not yet competent in any criteria they will have the opportunity to develop these competencies during post course supervised coaching hours.
Note:  Owing to time constraints, specific needs of the candidates and the important requirements of workshops and practical sessions the course presenter may need to editorialize the modules that contain extensive content.
E.g. 'Safety of Surfers in Your Care' Module 2 – Page 18, the focus of the module is developing a venue analysis guide which requires the candidate to have an understanding of how to identify a 'safe surfing venue' and 'duty of care obligations'.
Surf and weather conditions although part of the safety aspects of selecting a venue can be briefly explained rather than a comprehensive approach.
The manual can be seen as a comprehensive resource and reference for the Level One coach.  The course presenter does not necessarily need to quote verbatim to get the message across.
Course delivery (day one continued)
9.30 am           Candidates chat
                        One of the key attributes a coaching candidate needs to develop is the
                        ability to communicate confidently to individuals or groups.
                        A strategy to encourage the development of oral skills, is to have each
                        candidate give a brief 2-3 minute talk relating to the listed headings.
                        Name
                        Where they live
                        Employment
                        Relevant qualification, teaching experience etc.
                        Surfing experiences
                        Reason for attending the course
                        Future goals
If candidate is hesitant or unsure – presenter to prompt using the headings as guides to encourage and support the candidate.
Presenter can record pertinent information such as teaching – coaching experiences etc. and utilize the experiences of the candidate to assist them logistically during the course, i.e. Facilitators – Beach assistants – Assessors etc. 
10.00 am          Morning break
10.30 am         Role of the Coach – Module 1, Page 10
State competencies. 
Note:  One hour is allocated for this module which owing to the content allows the course presenter scope to cut the module short or lengthen the time for module two if required.
This module touches briefly on the qualities an effective coach requires, i.e. communication, organization, knowledge and importantly the role a coach can play in the community.
Teaching basic surfing rules and environmental concerns are vital with overcrowding of some surfing breaks and the need to protect the eco-system of the beach and ocean environments.
Refer to the 'Coach's Code of Ethics' – Page 17.
Explain that the coach will need to understand and sign off as part of the accreditation process.
Course delivery (day one continued)
12.00 am         Safety of the Surfer in your Care – Module 2, Page 18
State competencies
Editorialize this unit:
Candidates need to understand 'Duty of Care' obligations and surf lesson safety guidelines and how to identify a safe surfing venue.
The course presenter can touch briefly on weather conditions and marine creatures and focus on preparing candidates for the practical exercise in developing a quality venue analysis guide.  Refer 'Selecting a Safe Venue' – Page 27
Give brief preview of what the candidate can expect from the course presenter delivered 'Learn to Surf' lesson.
12.30 pm         LUNCH
2.00 PM          On beach practical session
Venue analysis  - Page 28
Presenter and candidates to be prepared with appropriate clothing, sun protection, fresh water, clip board and workbook.
Proceed to designated beach.
Employ sound environmental practices, i.e. don't walk on dunes etc.
Candidates to assess suitability of the beach and surf venue for a beginner surf lesson. 
Candidates to record assessment on venue analysis sheet in provided workbook. 
Presenter delivered learn to surf lesson – Page 29
Presenter to deliver standard lesson plan format, utilizing candidates as entry level students.  Co-presenter or trainee presenter can act as on beach or in surf demonstrator.  If required utilize candidates with relevant experiences to assist.
Utilize effective teaching formations, i.e. explanation – demonstration – participation, and immediate positive feedback.
Teach skills sequentially and introduce safety elements throughout the lesson.
Explain the core principles of safety, enjoyment and skill development.
Emphasize good outdoor teaching practices.
3.30 pm           Afternoon break
Course delivery (day one continued)
4.00 pm           Coaching methods – Module 3, Pge 30
State competencies.
Explain key headings of explanation, demonstration, participation, feedback.
Refer model, page 31.
Inclusive coaching segment is important to encourage the coaching candidate to adapt and modify their coaching methods and lesson plans – Page 32
Refer and explain effective coaching during the lesson – Page 34
4.30 pm           Skill development – Module 4, Page 36
Refer to the differences and characteristics of the beginner, intermediate, advanced surfer.
Refer to core skills, Page 39 – 40.
Talk through one particular core skill referring to the utilization of cues and how to correct common errors.
5.00 pm           Finish
DAY TWO:
9.00 am           Program planning – Module 5, Page 52
State competencies
Introduction – Page 52
The lesson plan – Page 53
Refer to text and examples on Page 54, 55, 56, 57
(Emphasize concise and relevant.) Aim should be specific to the lesson. 
Workshop 1 (tutorials) Page 58
Course presenter to follow 'What to do' and set time available and assist and prompt groups to complete tasks. – Page 58
Assessment – Lesson planning
Course presenter to assess candidate competent or not yet competent utilizing lesson plan assessment sheet provided in presenter's kit.
10.00 am           Morning break
10.30 am         Delivering the planned lesson – Page 59
                        On beach practical session
Proceed to designated beach and surf venue.
Student required to bring: lesson plan, sun protection, surfboard of choice.
Within the designated groups each student to present a segment of the group's selected skill task from their lesson plan to their peers.
Course presenter to assess the competency of each candidate using the lesson delivery assessment sheet provided in course presenter's kit.
Demonstrate basic surfing skills – Page 60
Coaching candidates to demonstrate basic surfing skills.
Assessment – Surfing skills
Course presenter to assess the competencies of each candidate using the surfing skills assessment sheet, provided in course presenter's kit.
If a candidate is deemed not yet competent with a particular skill they have the opportunity to develop their skills during the 20 hours post course practical coaching hours.
12.30 pm         LUNCH
Course delivery (day two continued)
1.30 pm           Assessing effectiveness of delivered lesson - page 61.
Course presenter to overview the practical session and provide some helpful suggestions and comments.
Coaching candidates can record self assessment on page 61.
3.00 pm           Equipment for beginner surfers module – Module 6, Page 62
State competencies.
Refer to text of this module.
Emphasize the need to utilize softboards when developing skills from beginner to intermediate .
Brief description of wetsuits, lycra shirts, legropes etc.
3.30 pm           Afternoon break
4.00 pm           Steps to Level One Accreditation – Appendix 3, Page 76
Refer to text on Page 76 and encourage the instructor candidate to move forward with steps to accreditation and ensure the candidates are aware of contacts, surf school locations and designated supervising instructors.
Explain the 'Post Course Process' of accruing 20 hours of beginner level practical coaching (guided and signed off by designated supervisor instructor).
Explain the utilization of the Level One Practical Assessment Workbook re: recording practical coaching hours, Instructor 'Code of Ethics' and the need for competencies to be checked and signed off.
Completed workbook including completed and signed instructor information card sent to course presenter only.
Seek questions.
Wrap up.
5.00 pm           FINISH
APPLICATION PROCEDURES 
Instructor candidate's requirements and obligations should be indicated in a letter to the accepted Level One Instructor Course candidates along with The International Surfing Association registration form.
We look forward to having you on our course.
Surf & Paddle board Instructor Courses
Worldwide ISA Surf Instructor Courses
ISA SURF INSTRUCTOR COURSES PEMBROKESHIRE WALES | INSTRUCTOR COURSES FRANCE | BALI | SRI LANKA
ISA SURF INSTRUCTOR COURSE LEVEL 1
COURSE OPTIONS
| | |
| --- | --- |
| | This level one course is the cutting industry standard for surf Instructors at quality surf schools around the world. This course has the broadest international appeal. |
| | This level two course is for elite contest preparation. All level two Coaches MUST have completed and passed an ISA level one Surf Instructor course prior to approval as a level two Surf Coach. |
| | The ISA's newest course, this certification is designed for Flat Water SUP Stand Alone in lakes, bays, lagoons and all flat water settings. |
| | This level 1 course combines a dual credential for both Surf and SUP with a broad range of technique applications as well as safety procedures |
Surf Instructor Courses
The ISA (International Surf Association) surf instructor and SUP instructor courses are the most widely recognised and internationally approved surfing instructor courses, meaning you can teach at surf schools both here in the UK and abroad too.
Here at Outer Reef Surf Centre, you can be assured of an entirely comprehensive, successful and safe surf course, allowing you to either add to your existing qualifications or kick start a new career - We love to have fun and enjoy the surf but take our training seriously at the same time!
The ISA Surf Instructor courses Level 1 2020 Prerequisite:
A current Beach Lifeguard Qualification acceptable to the ISA  At least two years personal surfing experience The ISA Level 1surf instructor  will demonstrate that their Personal Surfing Ability is of an acceptable standard. They will further demonstrate that they are competent to instruct surfers (on land and in the water) from Beginners (never surfed before) through to Intermediate level (able to paddle outside, catch green waves and ride right and left whilst performing basic manoeuvres ).