Outdoor Activities In Pembrokeshire, Wales
Multi Activity Instructors Courses | Outer Reef Water Sports
Myrddyn joined the team at Outer Reef almost a year ago and hasn't looked back! Following a busy summer leading coasteering, kayaking, paddle boarding and surfing sessions, Myrddyn is spending the winter planning next year's activity schedule - starting January 2022! Read on to learn more about Myrdd's job and about why he loves it….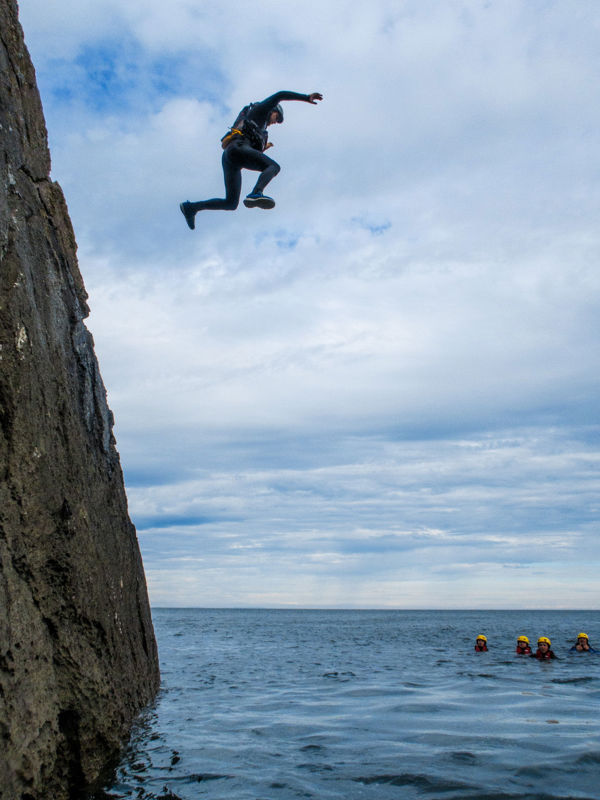 We Are Wales' Trusted Water Sports Centre
Outdoor Activities In Pembrokeshire, Wales
Q: HOW DID YOU GET INTO THIS LINE OF WORK?
A: My dad got me into surfing and cliff jumping when I was a child. I've always loved the water and being outdoors - I can't sit still inside for too long, even as a teenager. I've always wanted to work outdoors and be active.
Q: TELL US ABOUT A TYPICAL DAY FOR YOU?
A: On a typical day I might get to the 'office' at 8am. I'll check and pack my equipment for the day, making sure everything is in good working order, then head the short distance to Stackpole Quay to meet my first clients. I normally take about 5-6 people on a session - although we can cater for larger and smaller groups. After a short but thorough safety briefing, we swim or wade out to Stackpole Quay for our first jump! We follow the coast around towards Barafundle, offering small jumps and scrambles, and more challenging options for those looking for a more adrenaline filled experience. Each group is different - so we never know how far we'll get - but fun and a sense of adventure is guaranteed. After a morning of coasteering, I usually head over to Freshwater West - ready for an afternoon surf session. I love teaching beginner and intermediate surfing - and with the light summer evenings, often try and fit in an after work session with colleagues too when the waves are good! 
Q: TELL US ABOUT YOUR BEST COACHING EXPERIENCE?
A: One of the days which really stood out this year was a sunny day in July. I took a family paddleboarding from Stackpole Quay. This was their first time paddle boarding and they were a little nervous. Within minutes of leaving the Quay, we were joined by a pod of harbour porpoise who swam alongside us for a little while. The children in the group were mesmerised and soon forgot their nerves. We saw an Atlantic Grey Seal on that trip too so we were really lucky.
Q: WHAT'S YOUR FAVOURITE ACTIVITY TO TEACH?
A: I love teaching anything water or adventure related. I really enjoy coasteering - where many people start off scared and by the end, they are climbing and jumping higher than they expected to - so that's really rewarding. It's the same feeling when someone stands up surfing for the first time and you see the sense of achievement on their face!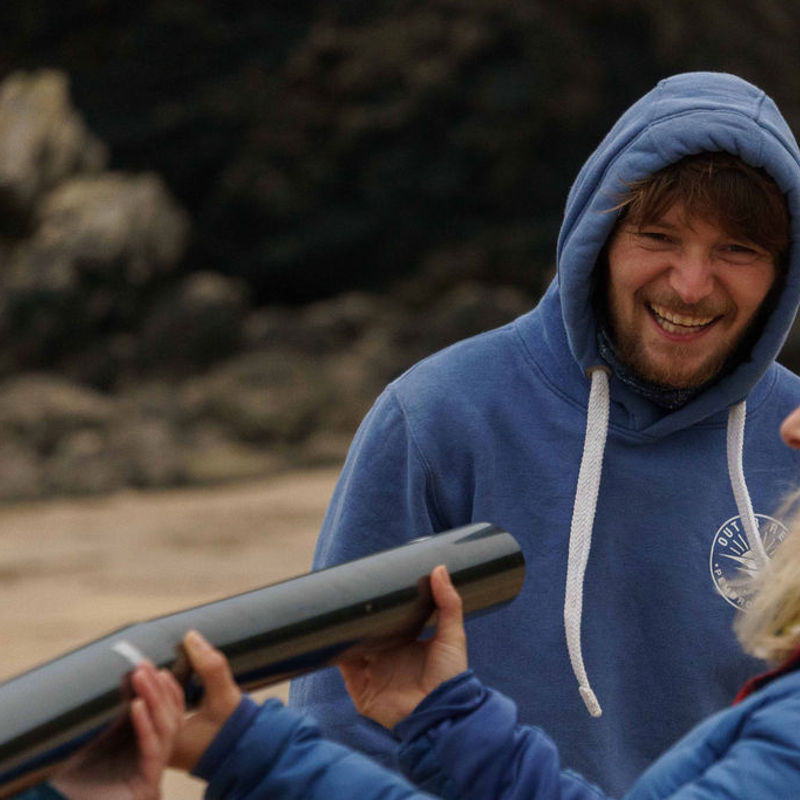 Q: WHAT KIND OF TRAINING DO YOU NEED TO BE TO BECOME AN OUTDOOR INSTRUCTOR?
A: I did a two year course in college in Ireland after school - but there are lots of different ways into this industry. At the moment, Outer Reef is offering an 8 week Instructor training course - where you get to qualify in a number of different activities and spend plenty of time working with our experienced team of instructors.

Q: WHAT ADVICE WOULD YOU GIVE TO SOMEONE WHO WAS A BIT HESITANT AND WASN'T SURE IF IT WAS THE CAREER PATH FOR THEM? 
A: Don't be afraid - just book onto it - and give it your best. It's my attitude to most things really. A few years ago I cycled from Lands End to John O'Groats - this was a huge personal challenge but it's amazing what you can achieve if you put your mind to it. Working outdoors is great because you get to be physically active in a beautiful location, whilst improving your own confidence and teaching skills - all in a day's work!
Q: ARE THERE ANY PLANS FOR NEW ACTIVITIES AT OUTER REEF NEXT YEAR?
A: Yes - from January I'll be teaching another of my passions - bushcraft. We have been training the team in fire lighting, making shelters, and look forward to sharing these skills with Pembrokeshire's young people in 2022!